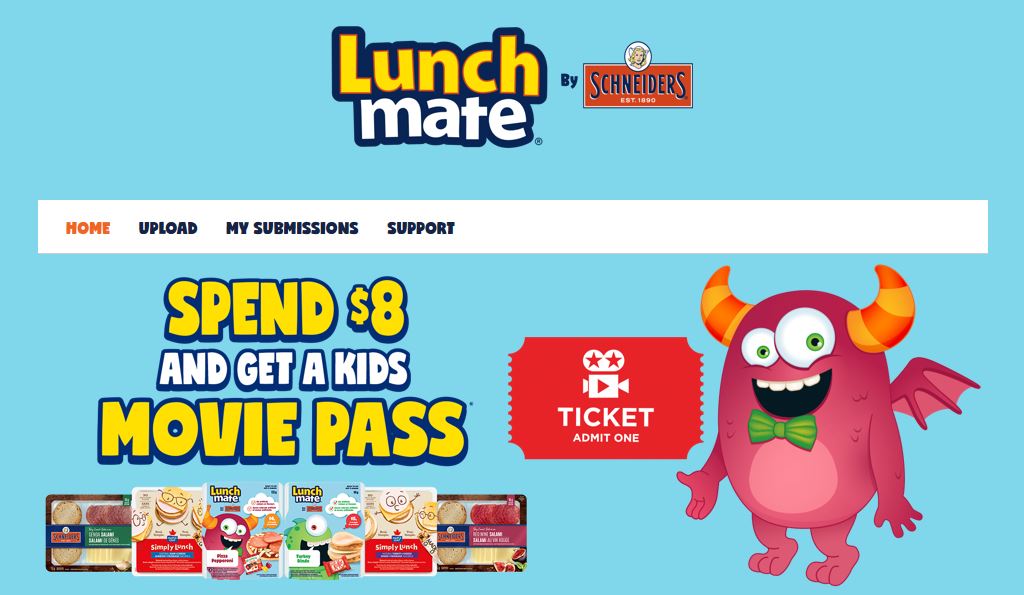 Schneiders Canada has a new promotion where you will receive a free kids movie pass when you spend $8 or more on select kit products, inlcuding Lunchmate Lunch Kits, Maple Leaf Simply Lunch, and Schneiders Snack Kits.
To obtain your movie pass, purchase $8 or more worth of qualifying products on one receipt, between today, May the 20th, and June the 30th. Be sure to circle these items on your receipt, in addition to the the date these items were purchased.
You can then submit your receipt by taking a picture with your phone, and texting Lunchmate to 811811 to get instruction on how to send your photo. You can also upload and submit your receipt by visiting lunchmatemovies.com. You submission should be processed within 48 hours and you will then receive a registration form to complete.
Click here for complete details of the promotion!