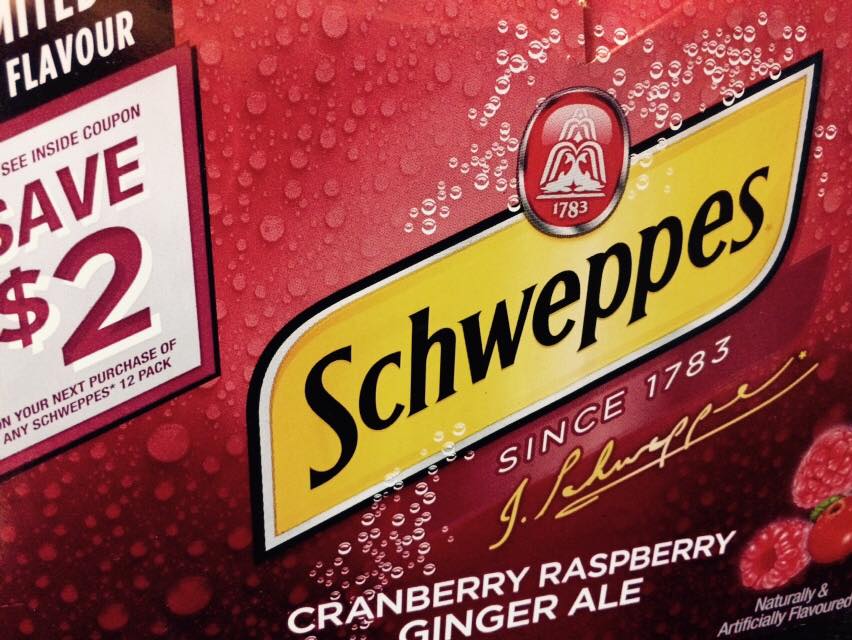 You can wash down your Thanksgiving dinner this weekend with a new festive limited edition Cranberry Raspberry Ginger Ale, and you can even get it for a great price when you use a coupon that is currently available.
Watch for specially marked cases of Schweppes Ginger Ale with  coupons for $2 off your next next purchase of any Schweppes 12 pack. The price off a case of 12 always varies quite a bit from store to store. The display I saw at Walmart earlier today featured a price of 2/$8. If you are looking for a better price or an ad to price match, Shoppers Drug Mart Canada generally has the best and most consistent price of $3.49 for a case of pop. At this price you can use the coupon and pay just $1.49 plus taxes.
I haven't yet opened my case of Schweppes, so I don't yet know the expiry date of this coupon. If you have an idea you can let us know.