Make the perfect morning espresso with the Breville Café Roma Espresso Maker With Cups from Sears Canada. This is a fantastic deal because the original price of this espresso maker was $219.99 and it's currently on sale for $129.99; plus get an extra $10 off by using the promo code 941612566 at checkout plus free shipping for a total of $119.99!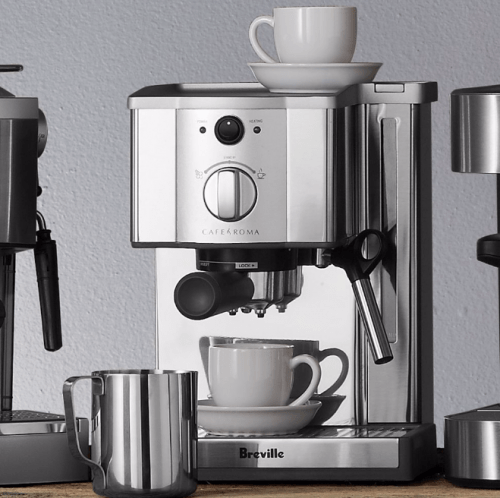 This espresso maker includes two ceramic cups, two saucers, a milk-frothing pitcher, and a measuring spoon. You'll be able to create the perfect thick crema for on top of your morning drinks with this advanced machine!
There is free shipping on this item.