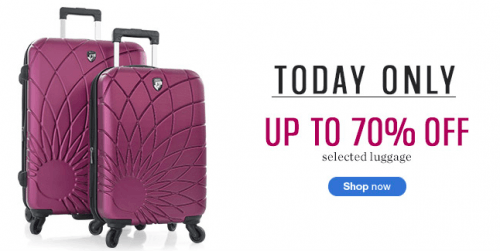 Spring Break is fast approaching, and while you may be chomping at the bit to escape the last frost of winter here in Canada to either some tropical and sunny beach destination or a romantic ski chalet tucked away in the mountainous regions of Lake Tahoe, there is still one undesirable task ahead of you: packing. Sears Canada is making the tedious task of packing for your spring getaway a bit easier on you, or at least on your wallet, as they are having a one-day sale where select luggage pieces are being sold for up to 70% off the regular price.
If you're going for a longer trip, say 7-10 days, then you're probably not going to be able to squeeze all your trip necessities into one carry-on bag (unless you are a Marry Poppins). Sears is currently selling this 3-piece Roots luggage set for just $131.24, though it was previously being sold for $374.99. This 3-piece set will be able to fit nearly all of your own trip essentials, plus some of your family's. The bags will measure 24″ for the largest expandable upright bag, 20″ for the second expandable upright bag, and the travel tote will be 15″ wide and 10″ in height.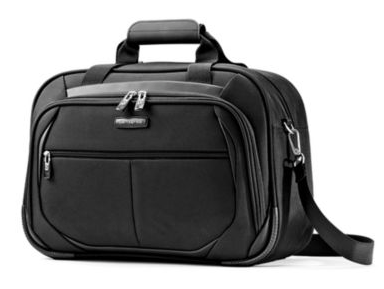 For those of you who just need a simple carry on bag to store your laptop and other everyday essentials, then you should check out this Samsonite Boarding Bag, which is on sale for just $52.49 (was $149.99).
Sears Canada offers free-shipping on all orders that exceed $99, but you can also opt to have your order shipped to the store for a reduced shipping rate (normally about $3).
Click here to begin shopping the one-day luggage sale at Sears Canada.