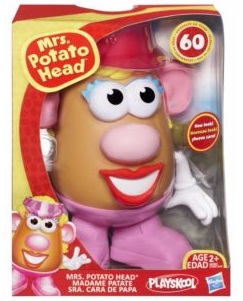 Sears Canada online has select items from their Toys and Fun section 30% off, shop now and enter promo code 941612566 at checkout and you can save an additional $10 off purchases of $50 or more. Remember growing up with Mr. and Mrs. Potato Head, you can now get this updated version, Hasbro's Mrs. Potatoe Head Sporty, which is as fun as the original but with added legs, and more holes for parts. This toy is normally $10.99, now on sale for just $7.69!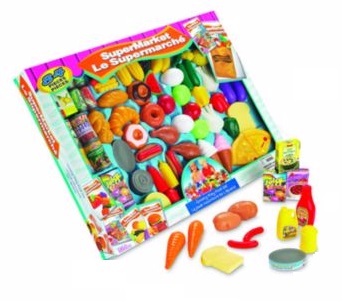 All kids like to pretend make believe. Get this 84-piece play food set great for pretend grocery shopping or cashiering, cooking and eating. This set includes: canned items, 2 ice cream cones, 3 doughnuts, 2 heads of fennel, 2 drumsticks, 2 corn on the cobs and much more. This 84-piece set would normally cost $19.99, now just $13.99!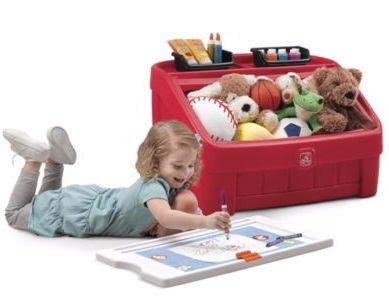 After picking up a few toys, you may want this Step 2 2-In-1 Toy Box With Art Board Lid. Parents and kids get the best of both worlds with this dual purpose toy box. Parents will love how it's so easy for kids to stow their toys. Kids will love the way the lid doubles as an art board they can use for drawing, colouring or writing. Win-win! This item normally retails for $79.99, on sale for just $55.99, use promo code 941612566 at checkout, and get this toy box for just $45.99!
Sears Canada offers online shipping on orders over $99.
Click here to shop Sears Canada Toys and Fun section.