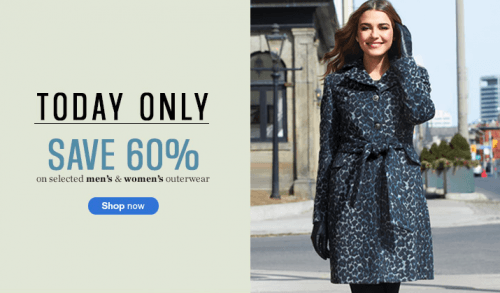 Sears Canada is having a massive sale on all of their winter weather related stock, with saving of up to 60% off. From jackets (both puffer style and fashionable), to heavy duty winter boots, Sears has got all of their winter related based more than covered.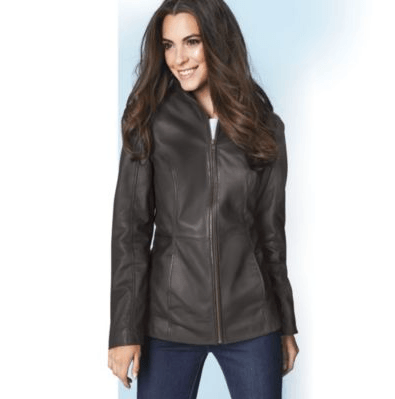 That being said, if you can't bear the sight of another puffy coat, Sears jackets still have some options available that will coast you into the warmer spring weather in style, and at a great price too. This women's Jessica/MD Leather Jacket (also comes in black) is currently on sale for just $159.99. This price reduction of 60% from the original price of $399.99 is not the only reason you'll love this coat. The feminine flattering cuts of this leather coat that hit just below the hips, plus the soft leather lining will keep you warm, but you will in no way resemble an abominable snowman.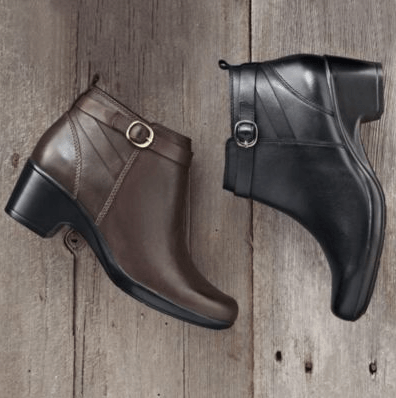 The boot sale at Sears is also something worth checking out. Whether you're on the hunt for something a little more trendy, like Clarks Malia Leather Boots, or more functional, like Clarks men's Sherwin Hi Leather Boots, Sears has amazing deals and variety to choose from all of which is also on sale for between 50%-60% off.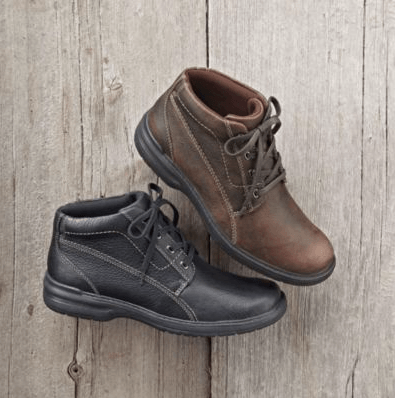 The men's Clarks leather boots at Sears were previously being sold for $149.99, but are on sale right now for just $59.99 and the women's stylish, soft leather boots were originally being sold for $169.99, but are now just $67.99.
Sears Canada offers free-shipping on all orders that exceed $99, but most of these deals are also available in-store should you not wish to pay the shipping and handling fee.