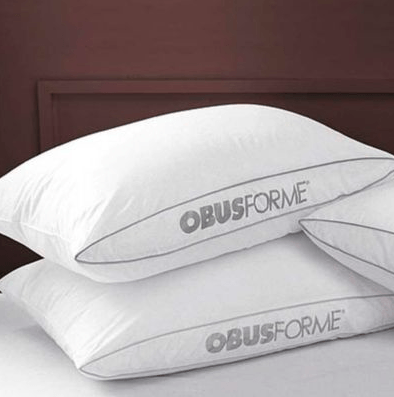 Today's hot deal found within the Sears Outlet Canada sale is designed for your comfort, and your comfort only, as they are selling Obus Forme Natural-Fill Pillows for just $15.99. This is a remarkable 70% discount from the regular price of these uber comfortable pillows, which normally start at $54.99 and go all the way up to $169.99, but can now be bought for between $15.99 and $50.99, depending upon which support you choose.
There are three different options to choose from in terms of support offered, the cheapest one being the firm support Obus pillow (only $15.99), the next most expensive being the medium support ($23.99), and the last one being the soft support ($50.99). All of these pillows, however, will offer a form fitting design that is intended to cradle your head with just the right amount of support that you require.
Sears Outlet Canada will ship to your home for free should you spend $99 or more, or you can alternatively have the pillows shipped to the store for a lowly fee of $3.
Click here to buy the Obus Forme Natural-Fill Pillows from Sears Outlet Store Canada.