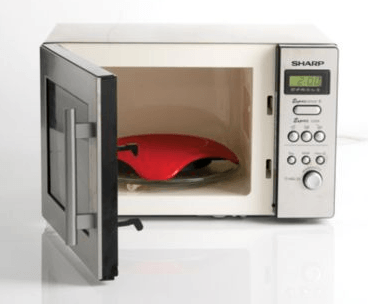 Sears Canada Outlet has a great promotion on the Mastrad microwaveable hot plate! Save 70% on the hot plate originally $49.99 on sale for $14.94! After putting it in the microwave for only 2 minutes, it will stay hot for 1 hour! It has an  exclusive energy storing core designed to accumulate and then release heat at its warmest temperature so that your food stays hot longer throughout the meal.
The Mastrad microwaveable hot plate is especially useful for keeping one dish hot while preparing another, keeping food hot at the table for second helpings and great for use with tea or coffee pots! There are no cords, batteries or external flame required. It's insulated base makes it safe and easy to use.
Offer available while quantities last. Shipping is extra and depends on the location/ item.
Click here to get your Mastrad microwaveable hot plate at the Sears Canada Outlet!
Also, click here to get all Sears Canada online offers.