Sears Canada is currently having a sale on all Clarks shoes, sandals and flats where you can save up to 50% off on select pairs of footwear. Clarks shoes are designed to first be comfortable and then to also looks stylish, which for some may sound backwards but when you consider how many hours of the day you spend on your feet, we should all really be putting comfort and safety first rather then favouring the look of this season's trends.
If your are more inclined to purchase shoes that are more trendy before you account for comfort, then you'll love these Clarks Women's 'Arbor Opal' Lace-Up Shoe come in four delightful colours and would be an excellent summertime companion for days at the lake or for walking around downtown. These shoes are on sale right now for just $89.99, though they were previously being sold for $30 more than that at $119.99.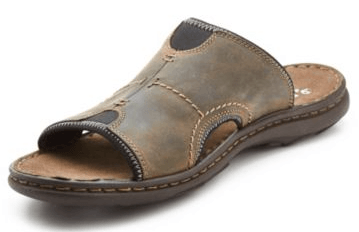 Men can also save big time in this Clarks sale. For instance, these Brigham Catch Leather Slide Sandals are currently on sale for half-off, now only $44.99 (was $89.99), while these men's Clarks 'Allston Edge' Lace-Up Shoes are on sale for $83.99 (was $139.99).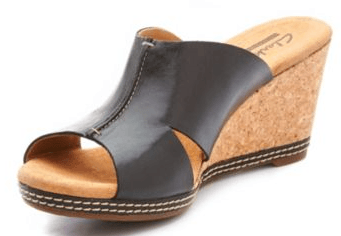 A pair of stylish wedges like these women's Heloi Island Leather Fashion sandals doesn't seem to compromise your style, nor does it sacrifice the comfort of your feet while maintaining a chic look. The heel of these shoes contain an Ortholite foam insole so as to ensure maximum support on long nights out on the town. These wedges are also being sold for the modest price of $84.99, before they were being sold for $129.99.
Sears Canada offers free-shipping on all orders that are $99 or more.
Click here to begin shopping the Clarks shoe sale at Sears Canada online.