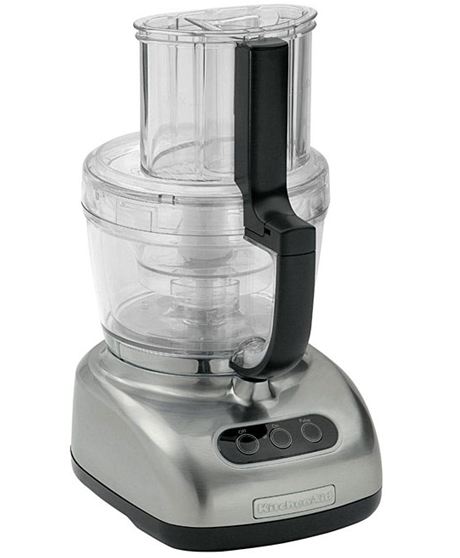 Sears.ca is offering their 12 cup KitchenAid food processor for $199.99 until October 3rd.  You can use the $10 off code that I posted last night  by simply imputing "941612160" in the discount promo box at checkout.
Here comes the neat part.  A while ago I posted a KitchenAid mail in rebate that is valid for purchases up until October 3rd.  According to their rebate chart this proccesor is up  for a $75 dollar rebate as long as its purchased before October 3rd.  Unfortunately the model number was NOT included on the description, and Sears customer service was horrible in answering what model number it was.  I tried the Catalogue deptartment was forwarded to Small Appliances they said they had no information on it. Called back to Catalogue where she informed me its model number was "700w" as in the power. (Ha ha) Then I actually noticed in the web address the model number "KFPM770NK" is in the title so I'm pretty sure were good to go!  Whew!  So this makes the processor a grand total of  $114.99! (not including pre paid tax etc)  Excellent deal when your saving over $200 before the rebates and discounts and it has a great rating.
Thanks K.c. for the heads up on this!

*$15 off $150 Expiry unknown "941612074″