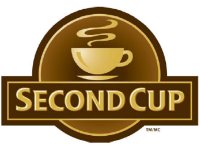 If you're a frequent (or even semi-frequent) Second Cup customer don't miss out on this deal!
Get infinitely many free upsizes of any beverage: Large for price of a medium, medium for price of a small.
How?
If you don't already have an SPC Card go to spccard.ca and buy one for $10. This card has loads of other good deals and is definitely worth the $10.  Once you receive the SPC card in the mail  (in a week or so)  just  show the card  whenever you're  at Second Cup and they'll gladly upsize your drink for free. You can use this Second Cup offer infinitely many times until the SPC card expires in a year.
SPC Cards offers loads of other deals. I'll post them in another topic soon.