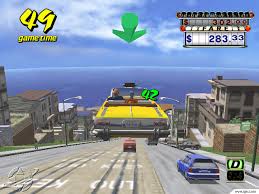 Here is a Freebie everyone can enjoy! Well, everyone with an Android or Apple iOS device 🙂
You can currently download the Sega Game App "Crazy Taxi" for FREE!
Barrel through traffic packed streets and hurdle off the top of parking Garage roofs to get your way to crazy amounts of money from crazy customers!
The game Crazy Taxi by Sega is rated T for Teen. This offer is for a limited time only, so get it while it is hot! Enjoy 🙂