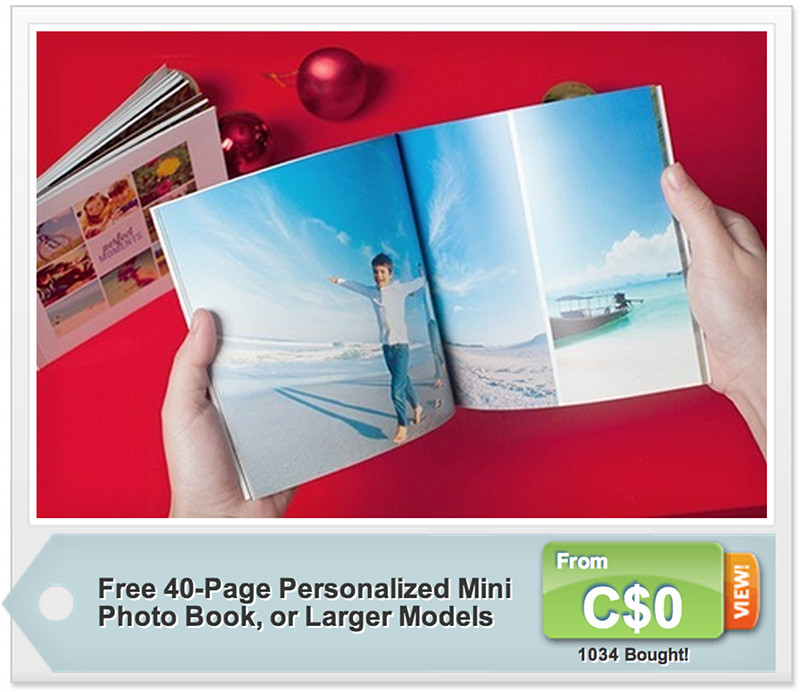 Get a FREE 40-Page Personalized Mini Photobook from Photo Book Canada. Value of this freebie is $24. The 40-page photo-book is completely customizable and consists of thick paper with a glossy finish.

HOWEVER there is a catch which I didn't notice till after completing my order. You have to pay for shipping and you can't pick up the album from store. I went to Photo Book Canada's site to calculate shipping costs and for Ontario it ended up being around $9 which is okay but I don't need a photo album right now so I'm skipping on this one. Your millage may vary depending on where you live. I'd say this is still a great deal if you need to print your Christmas photos in a nice format. I just had to make sure you know it's not 100% free.
Shipping not included and payable on the partner's website ($4.99-$11.99 depending on book size). Standard shipping (only applicable for option 1): 12-20 business days and Express shipping: 6-8 business days. Shipping fees must be paid for each photobook.
Click here to get your 40-Page Personalized Mini Photo Book from Groupon