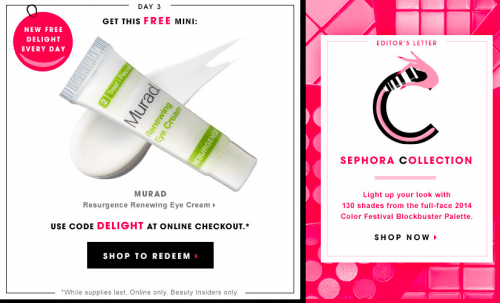 It's the 3rd day of Sephora Canada's 26 Days of Delight from A-Z and in today's free sample with any online order you can receive a Murad Resurgence Renewing eye cream mini.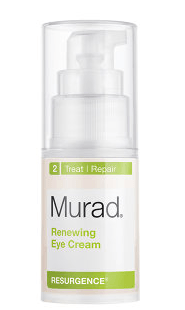 The description on the Sephora site describes Murad Renewing Eye Cream as an eye cream that acts to reduce the signs of aging and also works to hydrate the skin around the eyes, which in effect would aid in covering up crows feet and deep wrinkles. The cream is said to act in three ways: first by attracting the water around the skin, then by binding the water to the skin and lastly the cream will work to retain the water.
These sample minis from Sephora are a great opportunity to try out a variety of products from Sephora you otherwise wouldn't have been exposed to, such as this Murad Renewing eye cream. If you do redeem this free sample, please let us know how it works out!
Click here to begin shopping at Sephora Canada online.