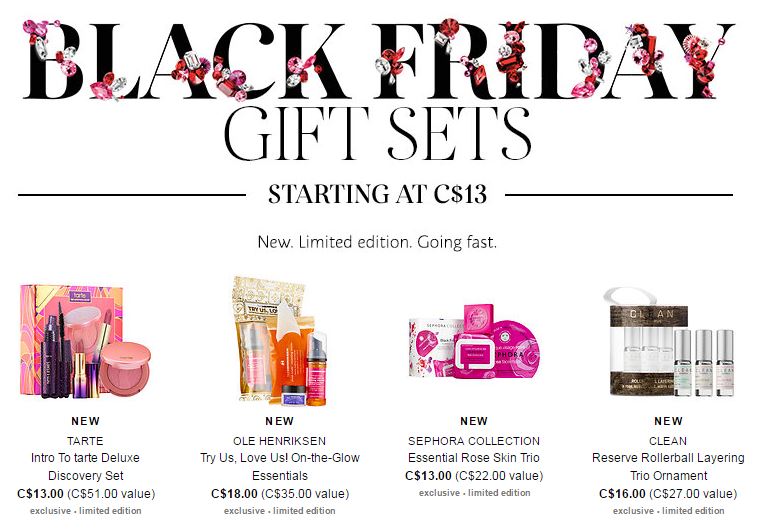 If you are awake and getting ready for those early openings at the mall, grab your Sephora Black Friday goodies online now.  The Black Friday sale went live around 5am ET and you can grab limited edition sets starting at just $13.
My top choices for their Black Friday sets are
Tarte Intro to Tarte Discovery Set $13
Philosophy Oxygen Peel set $13
Bare Minerals You're Brilliant $15
BUXOM License to Chill $13
Click here to shop now before they sell out.  If you miss them, many Sephora stores open at 7am today so be there early as it is always a popular sale.