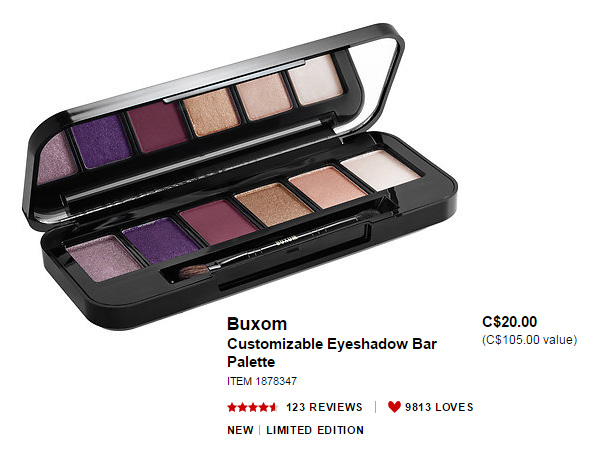 Sephora has an amazing deal on customizable eyeshadow bar palettes from Buxom right now.  The single eyeshadows usually sell for $15 each and you can buy the palette for $50 with 6 shadows of your choice.  Sephora is currently selling this Buxom set for only $20 – less than the cost of two singles!
Even better, because it adds the shadows then discounts them at the end, this set qualifies for free shipping even though you are not spending $50 and you can add three free samples at checkout plus an additional one with a coupon code found on this page – choose between various samples including a free lip mini from a choice of three, Sephora Collection Eyeliner (mini), sample of Makeup Forever foundation and more.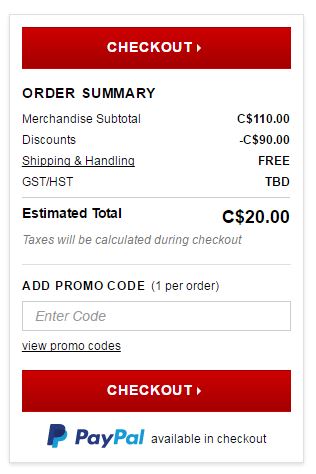 Click here to choose your six Buxom shades, then scroll back to the top of the page and add the item to your basket.  At checkout, you will see that it comes to $110 with a $90 discount qualifying for free shipping and handling.  Total cost for mine was $22.60 with a fragrance sample, two skincare samples and my chosen foundation sample.  You do need to be a Beauty Insider to get the free samples with a code, but you can sign up for free online and will earn points on your purchase towards another sample.
Click here to get all Sephora Canada online offers.