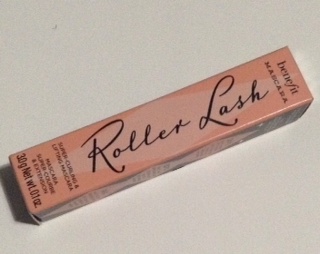 Thank you to forum member MapleLeaves for posting about this in the Freebies section of our forum. This February the 27th, Benefit is launching a brand new mascara called Roller Lash, and while supplies last, you can get a deluxe mini sample of the mascara FREE from Sephora Canada. You can pick up the sample in store with no purchase required, simply by showing your Beauty Insider card. If you do not have a Beauty Insider card, it is free and only takes a moment to register for one. Registering will also make you eligible to receive Sephora's awesome birthday freebies, so definitely a great idea to sign up.
If you happen to be ordering online from Sephora Canada, you can also add the Benefit Roller Lash deluxe mini mascara to your order for free. I LOVE these deluxe samples of mascara because I find the large tubes to be such a waste of product. The mascara inevitably dries out before you are anywhere close to finishing the tube.
Click here to find a Sephora Canada location near you, or to become a Beauty Insider member for more great perks throughout the year.