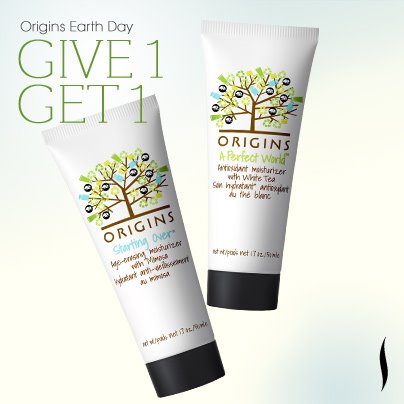 @Sephora
Tomorrow only, i.e. Earth Day, when you bring in any empty cosmetics container to your nearest Sephora, they will give you a FULL-SIZED bottle of either Origins Starting Over Moisturizer OR A Perfect World Moisturizer…FREE!
Just saw this on Facebook and knew that I just *had* to share! This is totally awesome 'cause I'm gonna hit up BOTH Kiehl's and Sephora for their enviro-friendly freebies. 🙂
Check out the full details about this event on Sephora's Facebook page here.