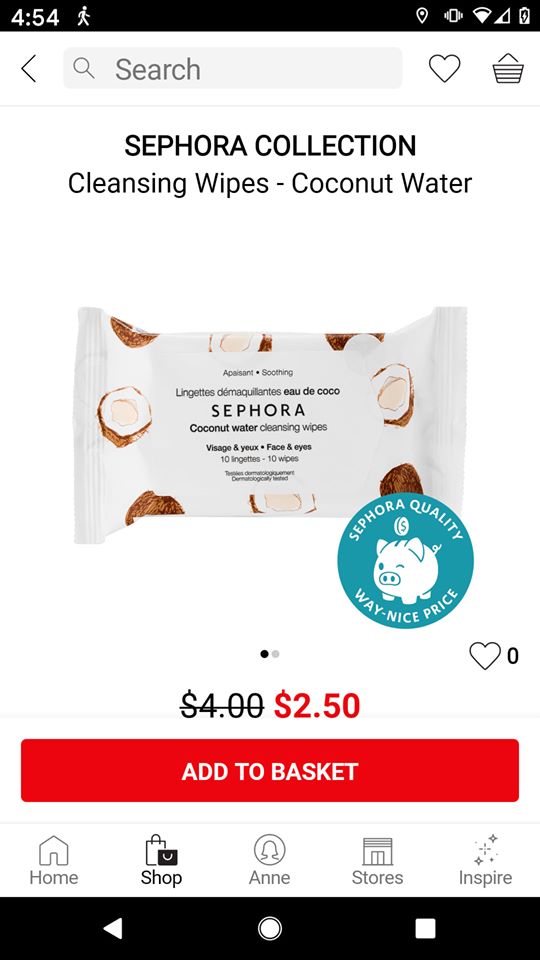 Those of you who typically get your free birthday gift from Sephora by heading to a physical location can still get your gift without having to spend much!
If your birthday is in April and you are in insider member, Sephora is currently offering free shipping on all orders with no minimum, using the code FREESHIP at checkout. Unfortunately the free birthday gift cannot be shipped on its own, so you will have to make a purchase.
If you visit the sale section and sort by price lowest to highest, you will find items like the Coconut Water Cleansing Wipes pictured above, for just $2.50. There are also several Sephora face masks available for around $4. If you purchase one of these items you can then get your choice of three birthday gifts.
Due to the free shipping however, it may take some time for your order to arrive. I think the order I placed yesterday gave me the 15th of April as the expected date.