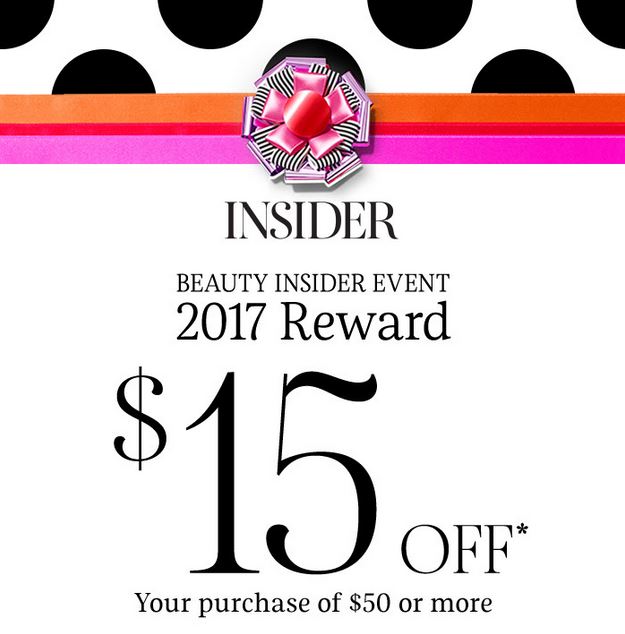 It is that magical time of the year again!  Sephora are sending out their end of year member rewards coupons.  They are valid for one purchase per card and you will get a minimum of $15 off a purchase of $50 or more depending on your reward level.
Beauty Insiders: Save $15 off $50 valid December 1-12 (this is the starting level for rewards, with no minimum spend required per year for membership)
VIB: Save $20 off $50 valid December 1-13 (cardholders who have spent $350 in a calendar year)
VIB Rouge: Save $25 off $50 valid November 30 – December 13 (cardholders who have spent $350 in a calendar year)
There are some new collections coming out towards the end of the coupon if you want to wait to use it.  If you do not have a Beauty Insider account, you can sign up now to use the coupon code 2017REWARD online.  However, for instore use, you must show the barcoded email sent to your account and new members might not receive one.  The coupon code is the same for all reward levels and will trigger the correct discount based on your current membership level before your order.
Start your shopping list for this promotion by pre-shopping Sephora online.  But remember, a lot of popular items will sell out quickly with this discount as it is rare to save this much at Sephora.