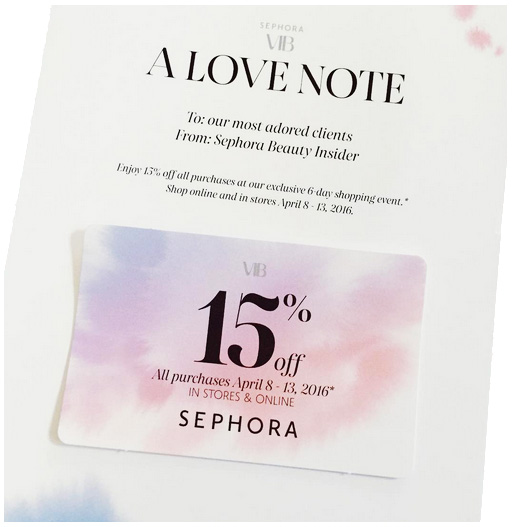 If you are a Sephora VIB member, watch your mailboxes for this Beauty Insider love note with a coupon for 15% off your purchase between April 8th and 13th.  While I am not a VIB Rouge member, if you have spent the huge amount to gain Rouge status, the sale usually starts a day or two earlier so Rouge members get the best selection.
If you shop at Sephora, you will know that they rarely have sales on items, and their store promotions are only held a few times a year so this is a great time to shop. If you have not reached VIB status, check with our friends to see if you can shop with them.  The code will only work once per member though so you will have to shop at the same time.
Click here to check out the selection online at Sephora to plan your sale shopping.