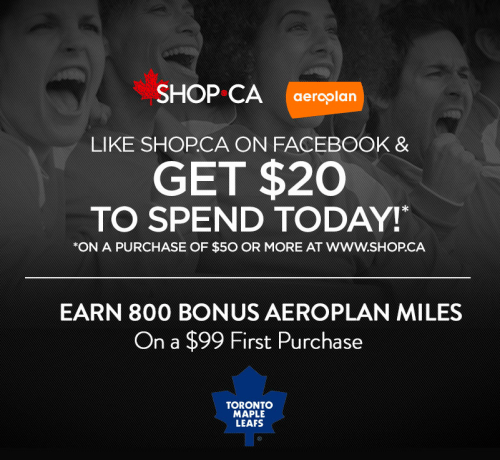 In celebration of the Maple Leafs win last night, Shop.ca (one of the sponsors for the Leafs) will be offering to those of you who 'like' their Facebook page a code that will give you $20 off your purchase of $50 or more. The total of your purchase must be $50 before any Shop.ca discounts have been applied, so if you're looking for any hot items to buy, I've got a few suggestions of my own that may be of interest to those of you who claimed this offer.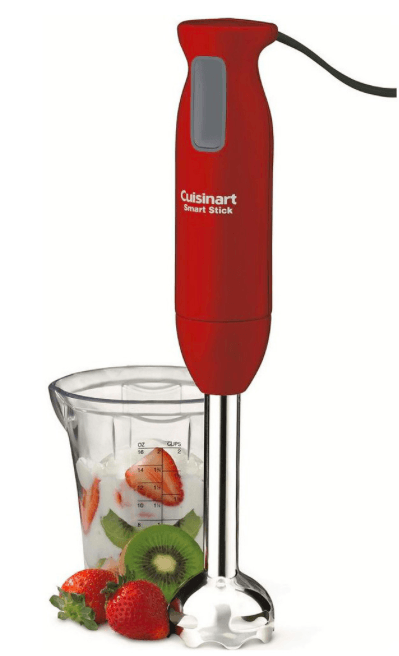 Having recently been on the hunt for a new blender, but also not wanting to drop an unseemly $700 on a kitchen appliance (such as the Vitamin Professional Series), I thought that this Cuisinart Speedhand Blender (in red) would be a great substitution to a traditional blender. Being sold at just $54, this handheld immersion blender is ideal for people with limited space and who are also cooking for smaller groups (1-2). The handheld blender also gives you the option to mix soups right in the pot – a feature that I certainly would enjoy! Plus, with your $20 off, the blender would only end up costing you $34.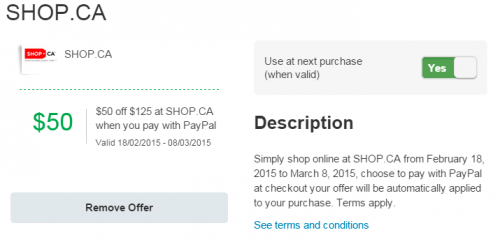 For those of you who are looking to spend a little more on your kitchen appliances (or whatever else you should desire to purchase from Shop.ca), I'd suggest holding out a couple of weeks until this offer from PayPal kicks in. The offer, which will be available from February 18th until 11:59pm EST on March 8th, will give you $50 off your total purchase when you spend $125 or more. Since this offer is being given through PayPal and Shop.ca, however, you will obviously have to make your purchase through PayPal – which is free to sign-up for, and also provides you with save and convenient payment options for almost all of your online shopping.
This offer has not been e-mailed out yet, but if you check your PayPal accounts 'Wallet' feature, you will see that it has been loaded. We cannot confirm if these deals, the $20 off Facebook code and the PayPal offer, can be stacked, as the latter will not be live until February 18th.