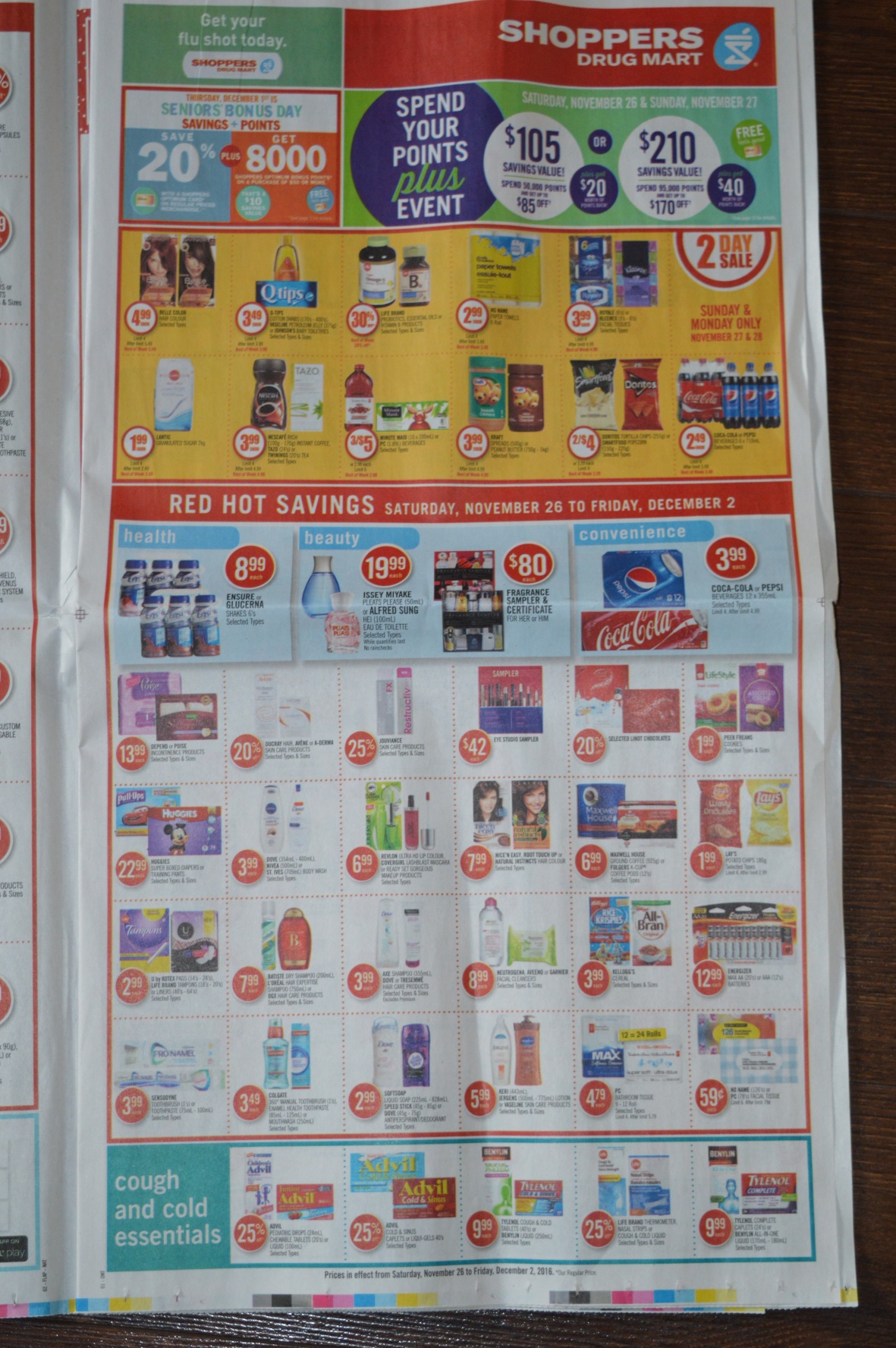 We now have what many of you have been waiting for! A sneak peek at the Shoppers Drug Mart Canada bonus redemption flyer for the week of November the 26th to the 2nd of December, compliments of forum member Koolaid.
As mentioned, on the Saturday and Sunday, when you redeem either 50,000 or 95,000 points, you will receive points back. Redeem 50,000 points, an $85 value, and get an extra $20 back in points. Redeem 95,000 Optimum points, a $170 value, and get $40 worth of points back.
There is also a two day sale on Sunday and Monday, so if you plan to redeem on Sunday, some of these great prices may appeal to you:
No Name Paper Towels $2.99
Lantic Sugar $1.99
Kraft Peanut Butter $3.99
Smart Food or Doritos 2/$4
6pk Coke or Pepsi Products $2.49
Royale or Kleenex Facial Tissue 6pk $3.99
Dozen Eggs $1.99
Maple Bacon $3.79
Click here to view the complete flyer on our forum and start planning those bonus redemptions!