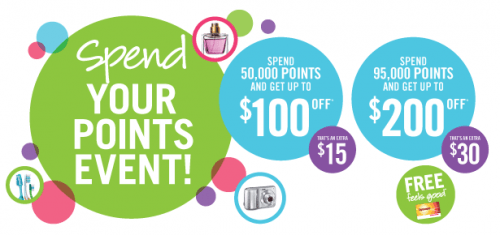 If you are like me and did not spend all of your points at the redemption at the beginning of December, Shoppers Drug Mart are having a two-day Spend Your Points event on December 27 and 28th.  Take advantage of Boxing Week sales and redeem at a higher level with $100 off your shopping for 50k Optimum points and $200 for 95k points.
Click here for more information
Are you redeeming your points? What are you buying?