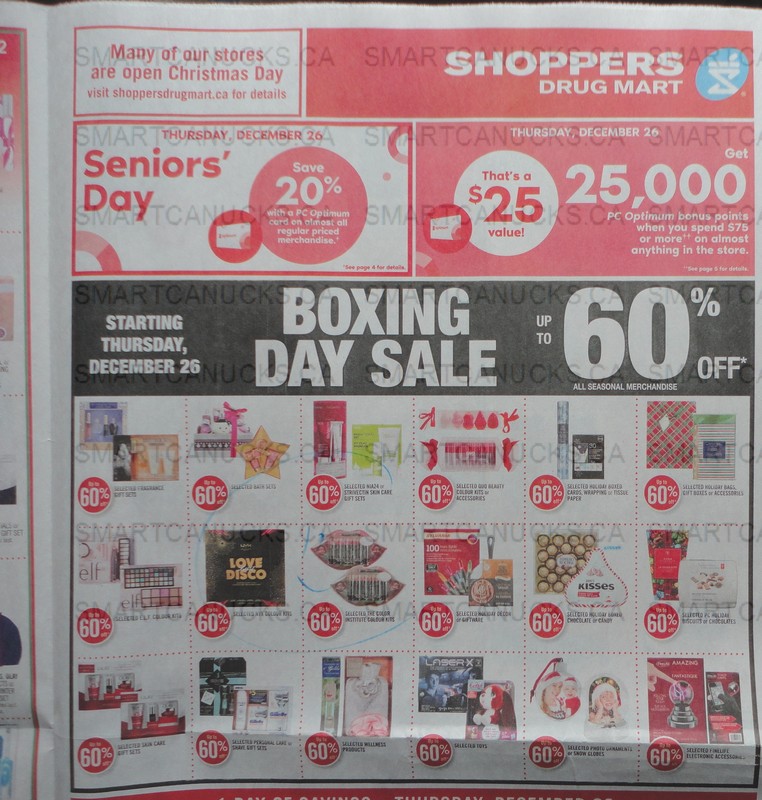 Friday, December the 20th to Sunday, December the 22nd, get 20x the PC Optimum points with a loadable offer that you will find in your PC Optimum app. You will have to check your app to see what amount you will be required to spend, and the offer will be one time use.
Thursday, December the 26th, you can so some Boxing Day shopping at Shoppers Drug Mart Canada, and earn 25,000 PC Optimum points when you spend $75. All seasonal merchandise will be up to 60% off, making for some amazing deals with the points for spend $75. Don't forget that if you find a lot of items that you'd like to purchase, that you can do more than one transaction of $75.
Click here to view the Shoppers Drug Mart Canada flyer that starts tomorrow, December the 20th.