This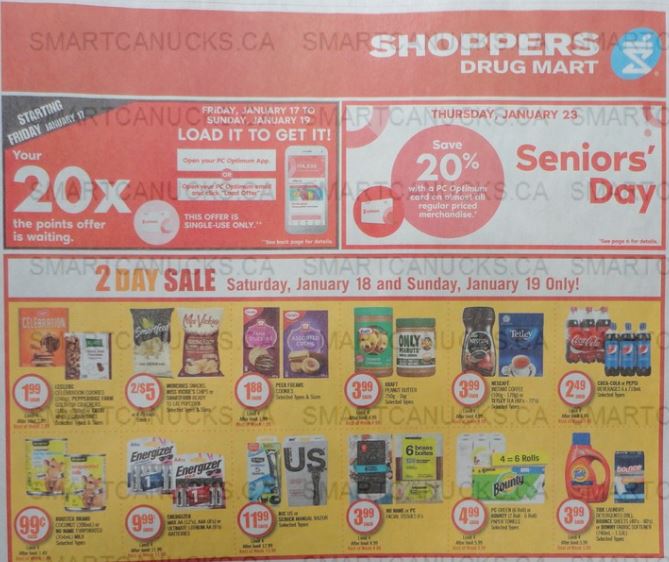 January the 17th to the 19th, you will have a loadable offer for 20x the PC Optimum points at Shoppers Drug Mart Canada in your PC Optimum app. This offer will be one time use. There is also a two day sale this weekend, and here are some of the deals included:
Leclerc Celebration or Kashi Granola Bars $1.99
Smartfood or Miss Vickie's Potato Chips 2/$5
Peek Freans $1.88
6pk Coke or Pepsi Products $2.49
Bounty Paper Towels $4.99
Dozen Eggs $1.88
Wonder Bread $1.88
Nescafe Instant Coffee or Tetley Tea $2.99
Kraft Peanut Butter $3.99
Tide $3.99
No Name or PC Facial Tissue 6pk $3.99
Energizer Batteries $9.99
PC Frozen Entrees 2/$5
Delissio Thin Crust or Dr. Oetker Ristorante Frozen Pizza
Click here to view the Shoppers Drug Mart Canada flyer valid January the 18th to the 24th.