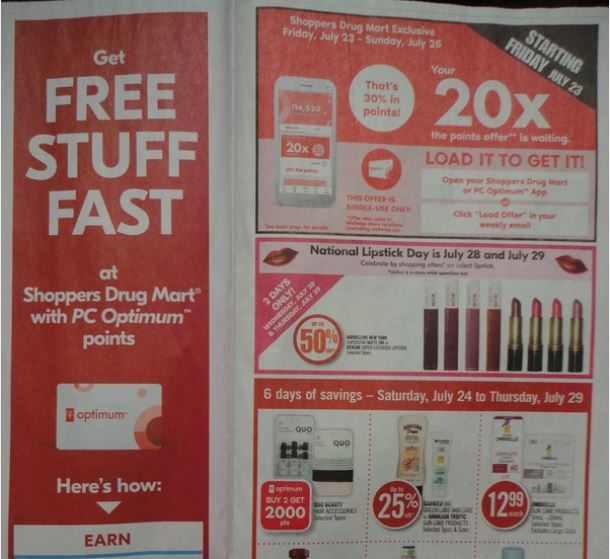 When you check your new PC Optimum offers this Thursday, you will find a personal 20x the points offer valid at Shoppers Drug Mart in your account. This offer will be valid for one time use between the 23rd and 25th of July. The amount that you will be required to be spend will be specified in the offer, and this amount may vary from person to person.
There is a two day sale on the Saturday and Sunday, and here are some of the items that are included:
PC Spring Water $1.99
Wonder Bread $1.99
Maxwell House Instant Coffee or Red Rose Tea $2.99
Tostitos or Ruffles 2/$5
Christie Cookies or Crackers $1.99
6pk Coke or Pepsi Products $2.79
Select Advil Products $12.99
Select Colgate Toothpaste $3.49
No Name Paper Towels $2.99
No Name Butter $3.49
Dozen Eggs $2.49
Small Armstrong Cheese Bars $2.99
Lean Cuisine or Stouffer's Entrees $1.99
Schneiders Red Hots or No Name Bacon $3.99
Click here to view the flyer on our forum.