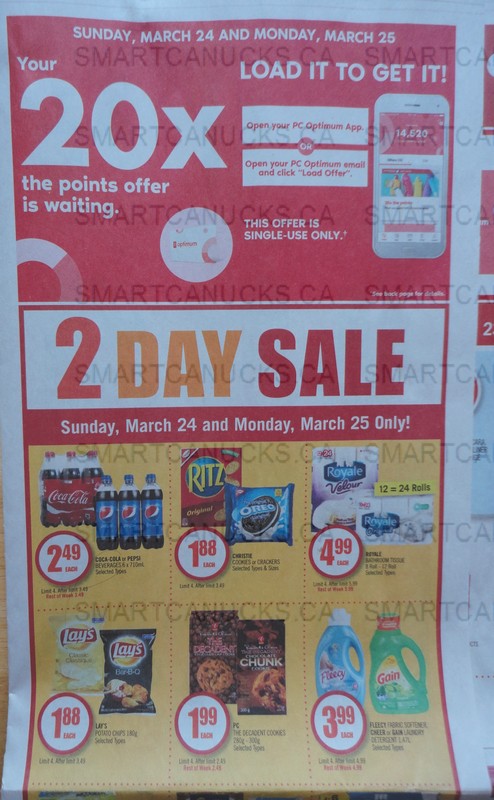 Get 20x the PC Optimum points this Sunday March 24th, and Monday, March 25th, at Shoppers Drug Mart Canada. This offer will be a loadable one that you will find in your app. Before you shop on these days, do make sure that the offer is actually in your app. Although it is advertised in the flyer there have been instances where the offer has not shown up in certain accounts, and therefore the points were not awarded.
You can plan your 20x shop on the weekend by clicking the link below for the full flyer. There is also a two day sale happening on both the Sunday and the Monday, and here are some of the items you may want to add to your list:
6pk Coke or Pepsi $2.49
Christie Cookies or Crackers $1.88
Royale Bathroom Tissue $4.99
Lay's Potato Chips $1.88
PC Cookies $1.99
Fleecy or Gain $3.99
Dozen Eggs $1.88
Armstrong Cheese Bars 2/$5
Wonder Bread $1.99
Click here to view the Shoppers Drug Mart flyer valid March 23rd – 28th.