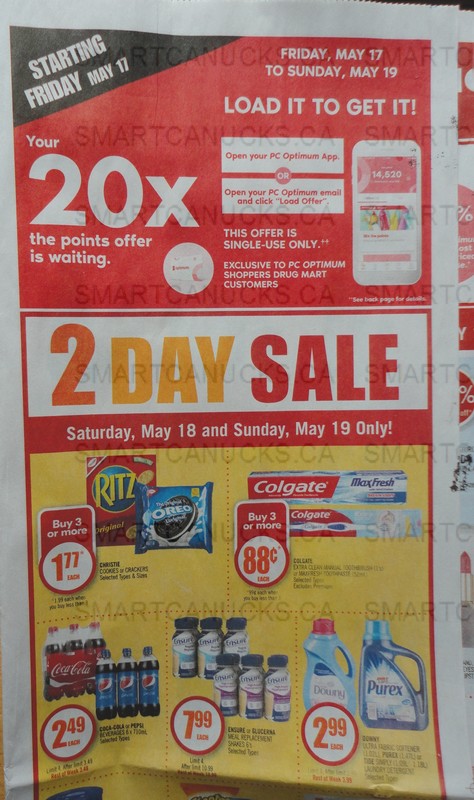 This Friday, May the 17th to Monday, May the 19th, get 20x the PC Optimum points with a loadable offer that you will find in your PC Optimum offer. This offer will be one time use only and can be used on either of these three days.
There is a two day sale on Saturday and Sunday, so if you are shopping on the weekend, be sure to take advantage of some of these prices in conjunction with the 20x the points:
Maxwell House Ground Coffee or Folgers K Cups $6.99
Cheetos or Tostitos 2/$5
PC Paper Towels or Royale Tiger Towels $4.99
Maxwell House Instant Coffee or Red Rose Tea
No Name Peanut Butter $2.49
PC Spring Water Case of 24 $1.88
Christie Cookies or Crackers $1.77
Colgate Toothpaste or Toothbrushes .88
Coke or Pepsi 6pk $2.49
Ensure or Glucerna $7.99
Downy or Purex $2.99
Dozen Eggs $1.88
No Name Butter $2.99
Wonder Bread $1.99
Click hereto view the full Shoppers Drug Mart flyer valid May 18th to 23rd on our forum.