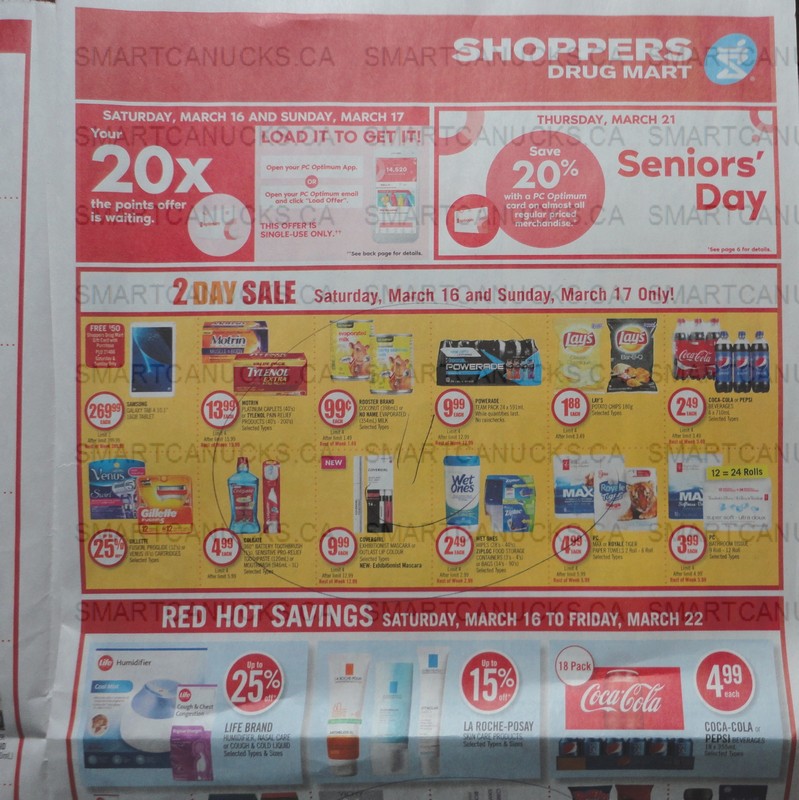 This weekend at Shoppers Drug Mart Canada, get 20x the PC Optimum with a loadable offer. In your app, you will soon find an offer valid for the 16th and 17th of March, which will likely be 20x the points when you spend $50, however the amount that you must spend may vary from account to account.
All week long, there is also an offer on Ultimate Dining gift cards. Spend $200 or more on this particular gift card, and you will receive 30,000 PC Optimum point. The points for this offer will be awarded by April the 12th, so hang on to your receipts just in case you need to do a points inquiry if they do not show up in your account by then.
Also this week, spend $25 on L'Oreal Paris products and you will receive 8,000 PC Optimum points, but note that this offer will not combine with 20x or other "when you spend" offers.