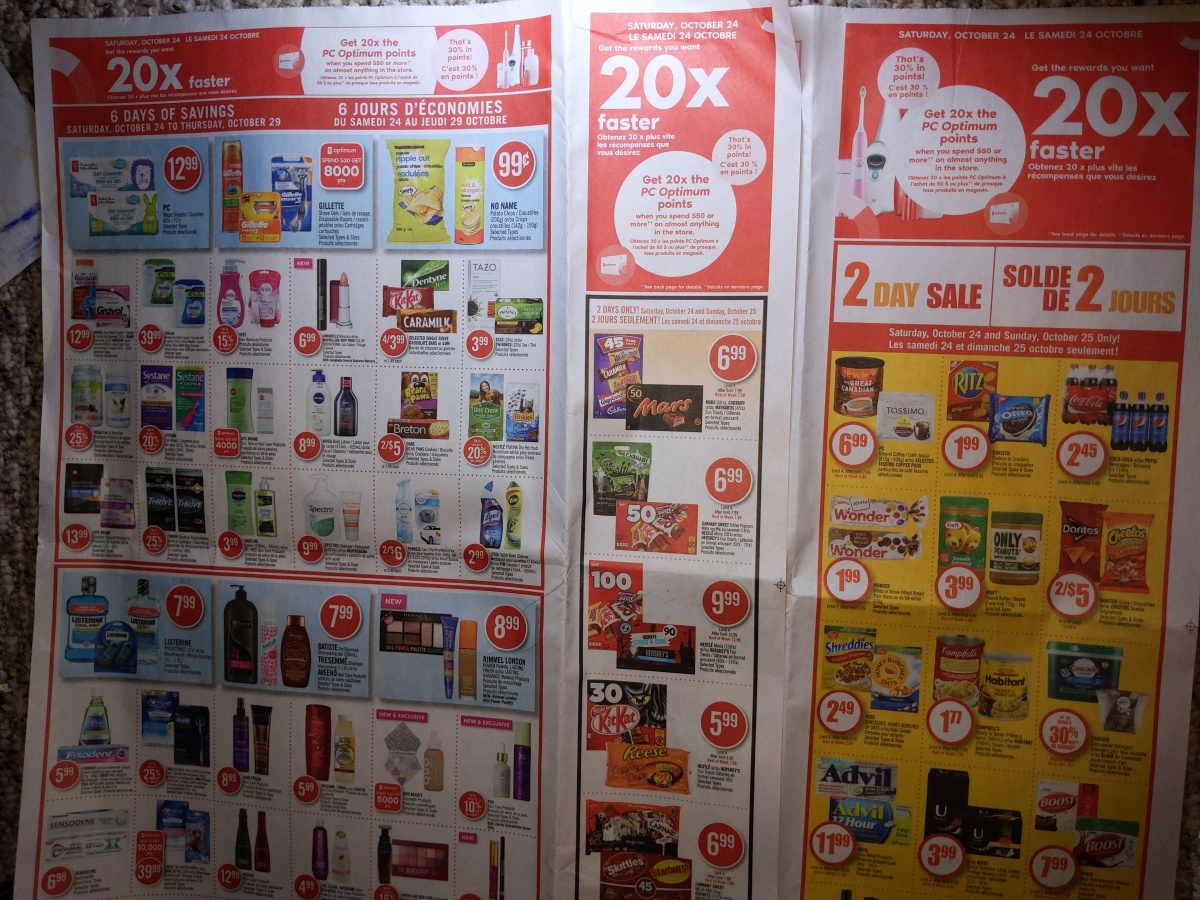 This Saturday, October the 24th, get 2ox the PC Optimum points at Shoppers Drug Mart Canada when you spend $50 or more on nearly anything in the store.
There is a two day sale on the Saturday and Sunday, featuring some of the following items:
PC Ground Coffee $6.99
Christie Cookies or Crackers $1.99
Six Pack Coke or Pepsi $2.45
Wonder Bread $1.99
Kraft Peanut Butter $3.99
Doritos or Cheetos 2/$5
U By Kotex Products $3.99
No Name Butter $3.49
Dozen Eggs $2.29
No Name Bacon $2.99
Neilson 1L Chocolate Milk .99
Stouffer's Entrees or Lean Cuisine $1.99
There also loos to be some gift card offers this week, and while I can't quite make out the details, one seems to be for bonus points when you purchase Home Hardware gift cards. Be sure to check the online flyer or your local flyer bundle when available for complete details.
Click here to view the upcoming flyer on our forum.