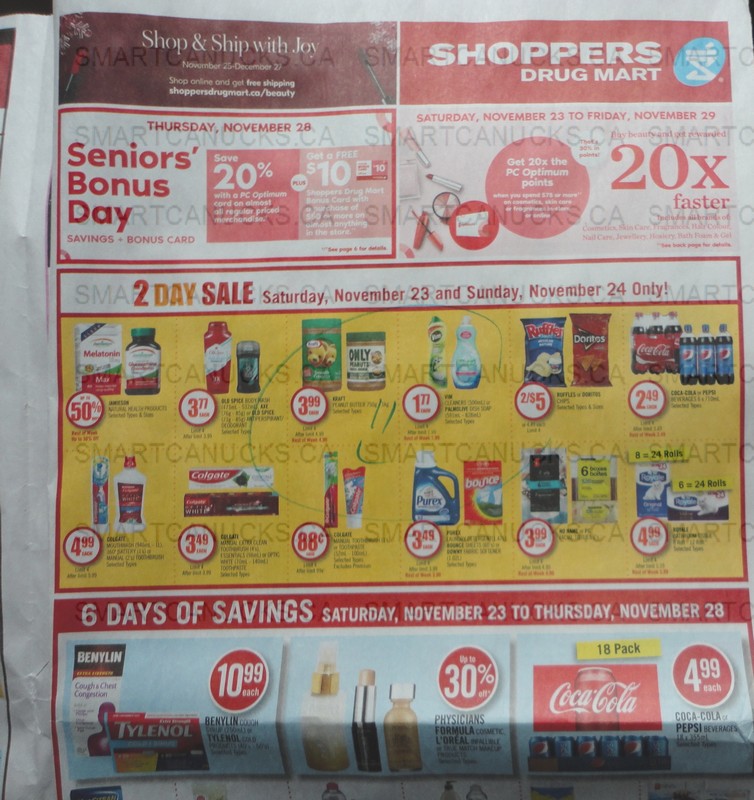 From November the 23rd to the 29th, get 20x the PC Optimum points when you spend $75 or more on cosmetics. With many holiday gift sets now in stock, this may be a good time to cross some gifts off your shopping list, and earn some PC Optimum points in the process!
There is also s Black Friday Super Sale on Saturday and Sunday, with plenty of specially priced items, from electronics to seasonal gifts and chocolate, so take a good look at those items. If you are hoping to earn points you will have to check your personal offers on Thursday and see what you get for this weekend.
There are a couple of gift card offers in this flyer as well. Saturday and Sunday you will get 30,000 PC Optimum points when you spend $200 on The Ultimate Dining gift card. All week long, you will get 10,000 PC Optimum points when you spend $50 on select gift cards, including Cabela's, H&M, Bass Pro Shops, and Uber.
Click here to view the upcoming Shoppers Drug Mart flyer.