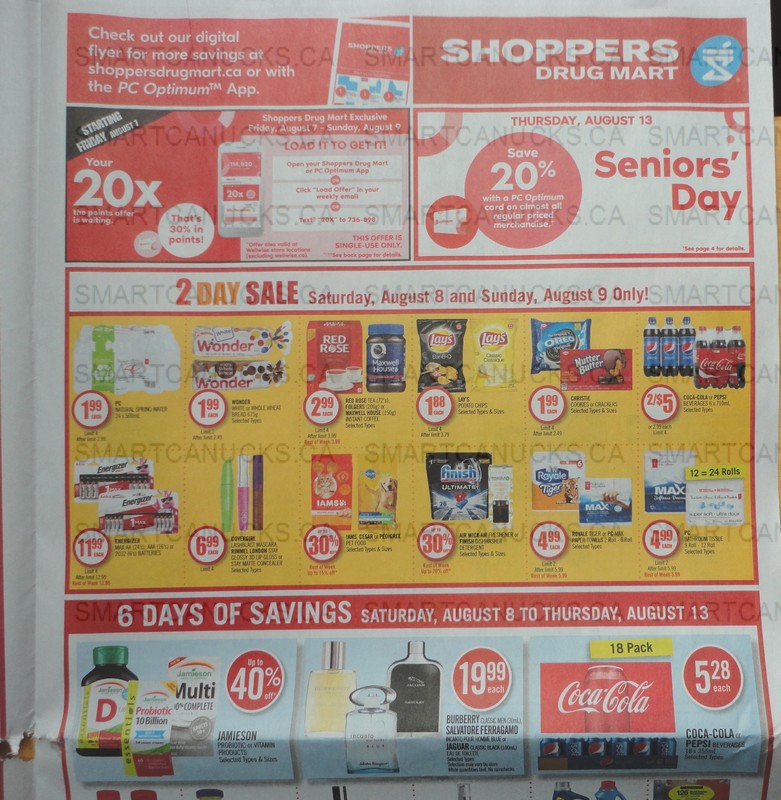 Coming up this weekend at Shoppers Drug Mart Canada we have a loadable 20x the PC Optimum points event. In your app when you receive your new offers, you will find one for 20x the points, most commonly when you spend $50, although it may be when you spend $75, etc. This offer will be valid from August the 7th to the 9th, and will expire after one use.
There is a two day sale on select items, and August 8th and 9th you will find these deals in-store:
PC Spring Water $1.99
Wonder Bread $1.99
Lay's Potato Chips $1.88
Christie Cookies $1.99
6 Pack Coke or Pepsi 2/$5
Royale Tiger Towels $4.99
No Name Butter $3.49
Burnbrae Eggs $2.49
Quo beauty products have a new look and all week, if you redeem 30,000 PC Optimum points on Quo Beauty you will get $40 off your purchase.
Click here to view the upcoming flyer on our forum.