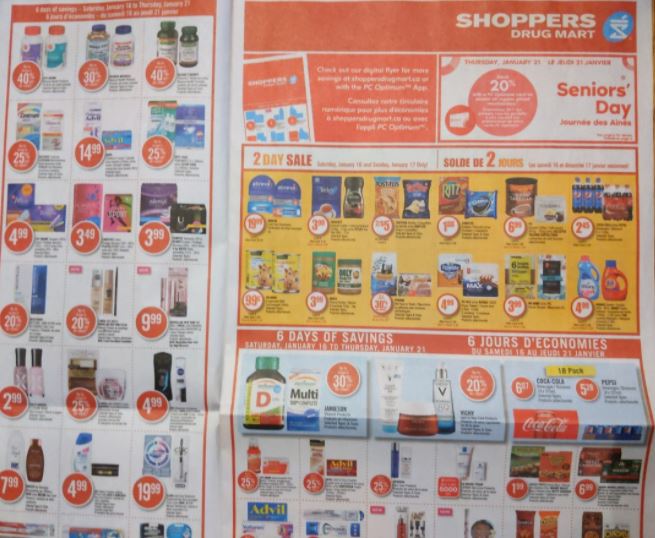 This weekend at Shoppers Drug Mart Canada, get 20x the PC Optimum points with a loadable offer that you will find in your PC Optimum app. Because it is a loadable offer it will expire after one use, and it may vary from person to person. Some of you may have to spend $40, some $50, or possible $75. This offer will be valid from Saturday to Sunday.
There is also a two day sale coming this weekend, and here are some of the included items you may want to add to your list:
Tetley Tea or Taster's Choice Instant Coffee $3.99
Tostitos or Ruffles 2/$5
Christie Cookies or Crackers $1.99
PC Ground Coffee $6.99
Coke or Pepsi 6pk $2.49
Kraft Peanut Butter $3.99
Royale Tiger Towels or PC Maxx Paper Towels $4.99
PC or No Name Facial Tissue $3.99
Downy or Tide $4.99
Dozen Eggs $1.99
Neilson Chocolate Milk $1.99
Wonder Bread $1.88
Kraft Dinner or Lipton Cup-A-Soup .99
PC Bacon $3.99
Click here to view the flyer on our forum.