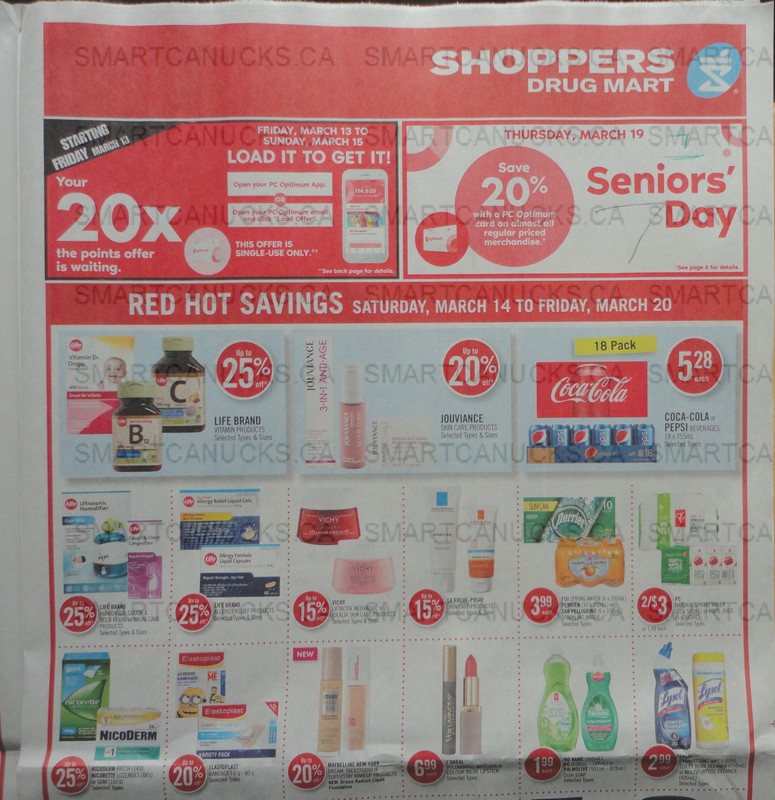 March the 13th to the 15th you will have the opportunity to earn 20x the points at Shoppers Drug Mart Canada with a loadable 20x the points offer. The offer will appear in your app with your personal offers, and therefore it will be one time use.
There is a two day sale happening March 14th and 15th, so if you are doing your 20x shop on either of those two days, you may want to add some of these items to your cart:
Wonder Bread $1.99
Royale Facial Tissue Single Box .69
No Name Paper Towels 2pk .69
Powerade Case $9.99
Purex or Downy $2.99
Coke or Pepsi 6pk $2.49
Christie Cookies or Crackers $1.88 (this time it's when you buy 3 or more, so there is no limit. STOCK UP!!!!)
Dozen Eggs $1.88
No Name Butter $2.99
PC or No Name Cheese Bars $3.99
Click here to view the upcoming Shoppers Drug Mart Canada flyer on our forum.