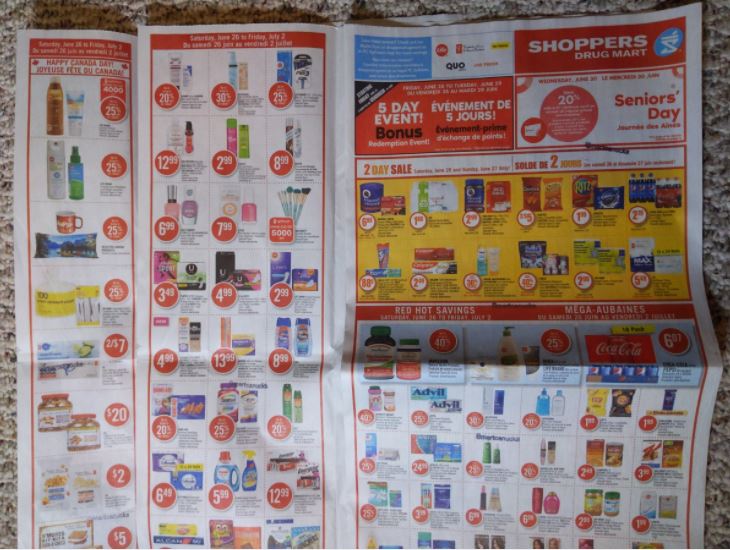 If you've accumulated a fair amount of PC Optimum points you might be pleased to know that Shoppers Drug Mart Canada is having a five day bonus redemption event in the upcoming flyer. Redeem your points for more than their normal value during these five days.
There is also a two day sale on the weekend, and although I can't quite make out some of the items that are on sale from the flyer on our forum, you might recognize some of the items that you normally buy. Here are some of the items on sale for the two days:
President's Choice Spring Water $1.99
Doritos or Cheetos 2/$5
6 Pack Coke or Pepsi Products $2.79
Christie Cookies or Crackers $1.99
Colgate Kid's Toothpaste .88
Maxwell House Instant Coffee or Red Rose Tea $2.99
No Name Paper Towels $2.99
President's Choice Paper Towels $5.99
Janes Pub Style Chicken $4.99
D'Italiano Buns or Wonder Bread $1.99
No Name Eggs $2.29
No Name Butter $3.49
Armstrong Cheese Bars $2.99
Click here to view the flyer on our forum.