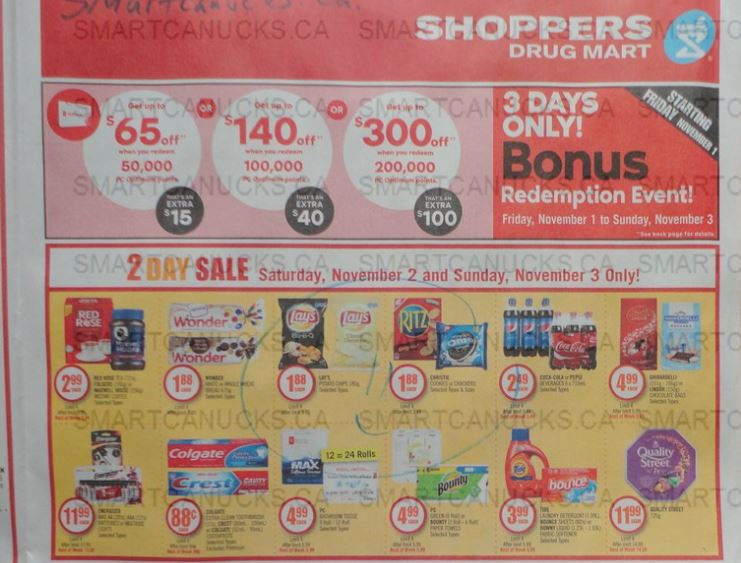 This weekend Halloween will be behind us, and thoughts of Christmas shopping may be popping into your head. This weekend at Shoppers Drug Mart Canada you may want to consider spending some of your PC Optimum points on gift items as there is a bonus redemption happening!
From Friday, November the 1st, to Sunday, November the 3rd, get more value out of your PC Optimum points when you redeem them on these three days. Redeem 50,000 points for $65, an extra $15 in value, redeem 100,000 points for $140, an extra $40 in value, or redeem 200,000 PC Optimum points for $300, an incredible $100 more than the usual value.
If you need some essentials there is a two day sale on Saturday and Sunday, and here are some of the items on sale:
Wonder Bread $1.88
Lay's $1.88
Christie Cookies or Crackers $1.88
Coke or Pepsi 6pk $2.49
Colgate or Crest Toothpaste .88
Tide or Bounce Products $3.99
Quality Street Tin $1.99
Click here to view the complete Shoppers Drug Mart Canada flyer valid November the 2nd to the 8th.