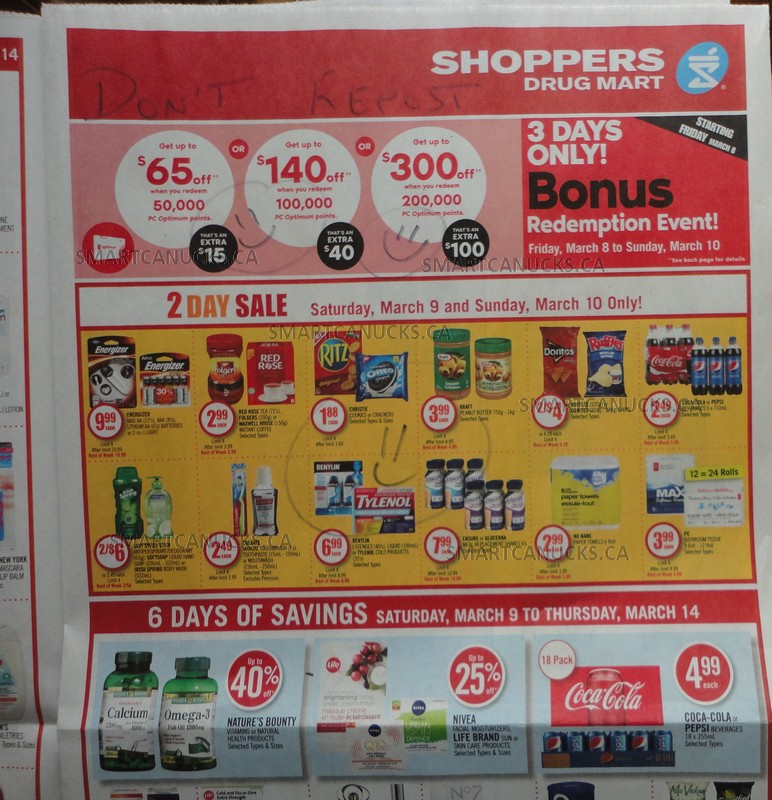 There is a bonus redemption coming up at Shoppers Drug Mart Canada this weekend! If you have been contemplating redeeming your points for a certain item or items, this weekend would be the perfect time, as your points are worth substantially more.
From Friday March the 8th, to Sunday March the 10th, you can redeem your points at the following levels:
get up to $65 off when you redeem 50,000 PC Optimum points
get up to $140 off when you redeem 100,000 PC Optimum points
get up to $300 off when you redeem 200,000 PC Optimum points
The question typically comes up about what is meant by "get up to" whichever amount off. This simply means that if you redeem 100,000 points but only had $120 worth of merchandise, you are losing the other $20 in value you could have gotten. Ensure that your subotal is $140 before you opt to redeem your points, and if you come up short you can add more items.
Click here to view the Shoppers Drug Mart Canada flyer valid March the 9th to the 14th.