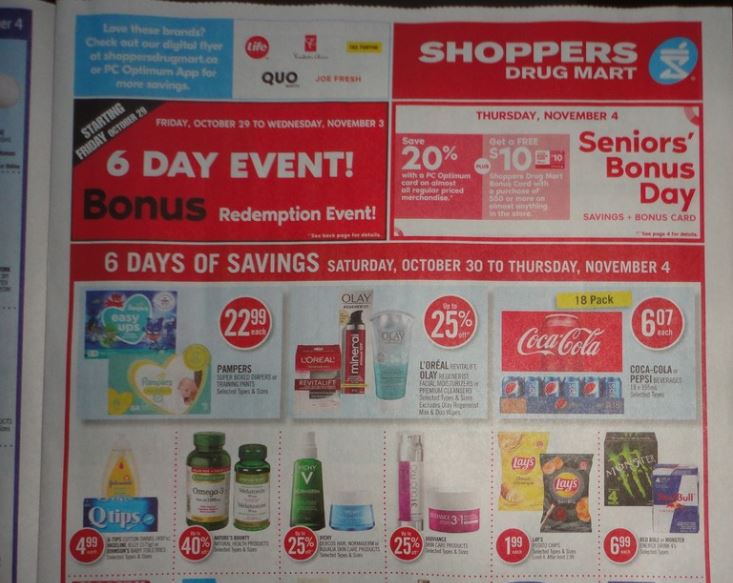 In the upcoming week there will be a bonus redemption at Shoppers Drug Mart Canada! For six days, from October the 29th to November the 3rd, get more for your points when you redeem them at the following levels:
redeem 50,000 points and get up to $65 off
redeem 100,000 points and get up to $140 off
redeem 200,000 points and get up to $300 off
If you don't have enough point to redeem, you can choose to earn some points this week with a loadable 20,000 point offer that will appear in your app and is valid from October the 29th to the 31st. You will have to refer to the offer in your app when it is available to see what amount you will have to spend.
There will be a two day sale this weekend as well, and here are some of the offers:
Ensure or Glucerna $7.99
Christie Cookies or Crackers $1.99
Coke or Pepsi 6pk $2.79
Cheetos or Doritos 2/$4
Wonder Bread $1.99
Plenty of great offer on Halloween candy but keep in mind that there seems to be stock issues at some, and your location may not have all of the advertised items
Click here to view the flyer on our forum.