Shoppers Drug Mart Canada has the bonus redemption event this weekend! From today until Wednesday, June 24, 2020, you can:
Redeem 50,000 points and get up to $65 off, or
Redeem 100,000 points and get up to $140 off, or
Redeem 200,000 points and get up to $300 off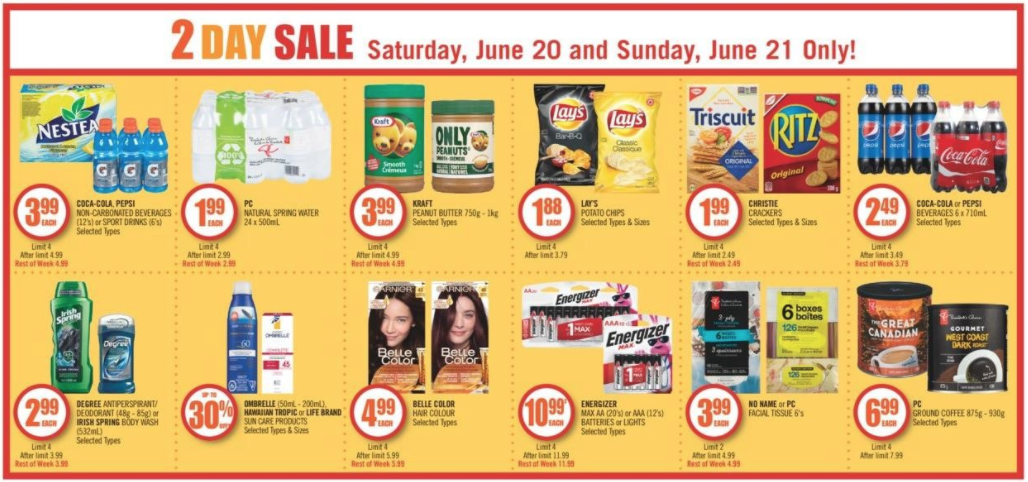 Also, Don't forget to check out Shoppers Drug Mart's flyer to view the 2 Day sale valid until June 21, 2020, where you can get:
PC Spring Water $1.99
Kraft Peanut Butter $3.99
Lay's Potato Chips $1.99
Christie Crackers $1.99
PC Ground Coffee Tins $6.99
No Name or PC Facial Tissue 6pk $3.99
Wonder Bread $1.99
So these may be the two best days to do your redeem if any of the items included appeal to you. Keep in mind that most three-day sale items are limited to two or four, after which there is an increase in price.
Click here to view Shoppers Drug Mart Canada weekly flyers.