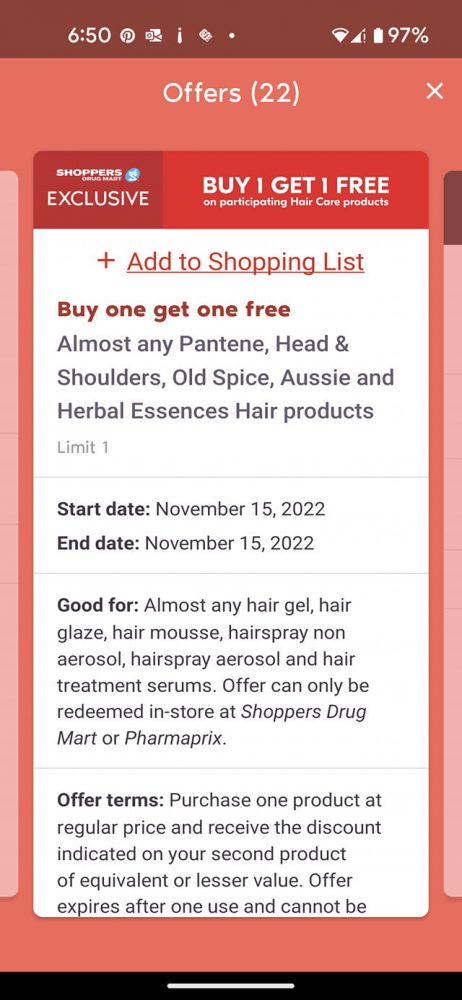 Check your PC Optimum app for this offer available at Shoppers Drug Mart today only. It seems most people have this offer for buy one get one free on participating hair care products. Today only, buy one Pantene, Head & Shoulders, Old Spice, Aussie, or Herbal Essences Hair Care product and get the second one free.
If you purchase regular priced hair care, you should also be able to combine this with the 20% off Family & Friends coupon that is also valid today only. You can test this out on your own at the self-checkout. There may also be certain gift sets that this buy one get one free offer would apply to, so take a look around the store, and again, you can test anything at self-checkout. Also, the offer refers to hair gel, hair glaze, hair mousse, hairspray, and hair treatment serums. This is a bit strange that shampoo and conditioner are not mentioned, since that's pretty much all you can buy from the Head & Shoulders line, so it's likely that was an accidental omission.
Click here to view the Shoppers Drug Mart flyer for this week.