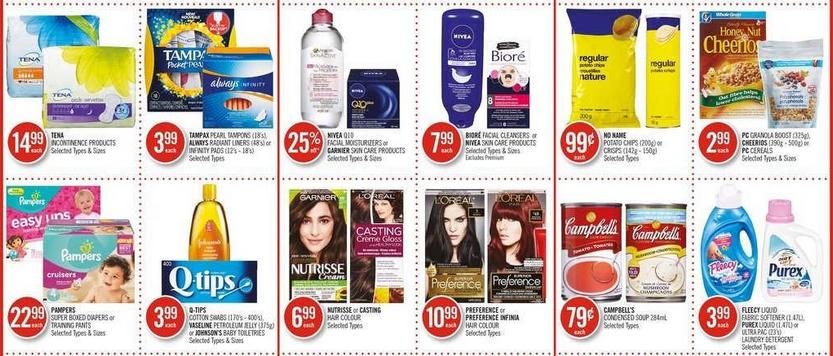 Hopefully last month you got your hands on the coupon for $5 off when you purchase three select General Mills products. The coupon was available through the Walmart Canada coupon portal, and is valid for the month of January only. This means you can now use the coupon, and here is a great opportunity to use it at Shoppers Drug Mart Canada this week.
In the flyer for this week, Cheerios are on sale for $2.99. Use your coupon for $5 off when you purchase three boxes, and they work out to $1.32 per box. If you are shopping using an Optimum points offer that is of course even better, but be sure to check your personal offers thoroughly! I have an offer for 2000 Optimum points when you spend $7 on Cheerios which I will certainly be using this week. Perhaps you have this offer as well. I have never purchased Cheerios at Shoppers Drug Mart so it's not an offer based on my spending.
The coupon may also be used on Nature Valley Bars which are also on sale at Shoppers Drug Mart this week for the price of 2/$4. They must be purchased in multiples of two, so you can either buy 4 for $8 and use the $5 coupon, or you can purchase only 3, but the price for the third box will be $2.49.
Click here to view this offer in the Shoppers Drug Mart flyer.