Shoppers Drug Mart Canada has a good offer available now. The Shoppers Drug Mart Canada offer includes: Get 20x The PC Optimum Points when you spend $75 or more on Cosmetics.
This Shoppers Drug Mart Canada offer is valid until September 30, 2021.
Click here to get Shoppers Drug Mart Beauty Boutique online offers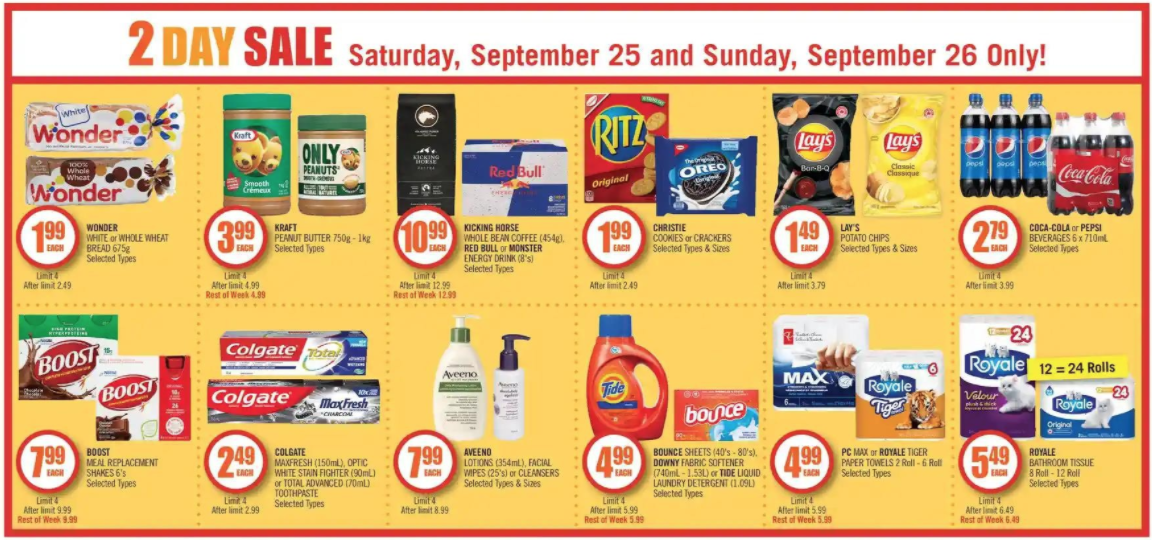 Don't forget to check out Shoppers Drug Mart's flyer to view the 2 Day sale valid from Saturday, September 25, 2021, until Sunday, September 26, 2021, that include:
Wonder Bread $1.99
Kraft Peanut Butter $3.99
Red Bull or Kicking Horse Coffee $10.99
Christie Cookies or Crackers $1.99
Lay's Potato Chips $1.49
6pk Coke or Pepsi $2.79
Boost $7.99
Colgate Toothpaste $2.49
Tide or Bounce $4.99
PC Paper Towels or Royale Tiger Towels $4.99
Royale Bathroom Tissue $5.49
Neilson Chocolate Milk $1.29
Knorr Sidekicks .99
No Name Butter $3.49
Dozen Eggs $2.49
Also, there are offers valid all week long.
Click here to view Shoppers Drug Mart Canada weekly flyers.