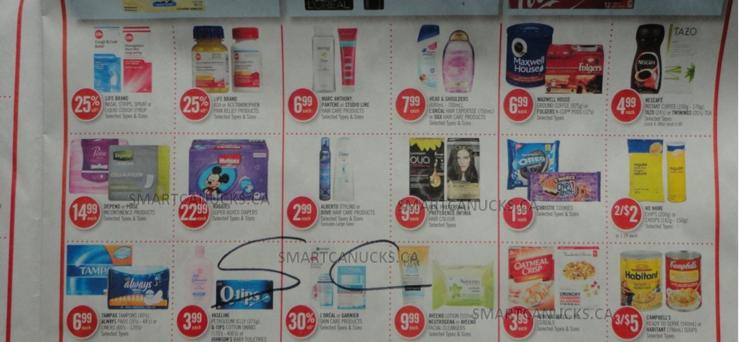 By now I am sure that most of you are aware of the super hot coupon for $3 off the purchase of any Dove Shampoo or Conditioner. The coupon is still available to be printed, so if you have not yet so, you should probably drop whatever you are doing and print the coupon before it's gone.
It may be somewhat difficult to see in the picture above, buy from April the 1st to the 7th, Shoppers Drug Mart has Dove shampoo and conditioner on sale for $2.99, making it free with your coupons, and even better with some Optimum points!
Click here to print your coupons for $3 off any Dove shampoo or conditioner.
Click here to view this offer in the Shoppers Drug Mart flyer.