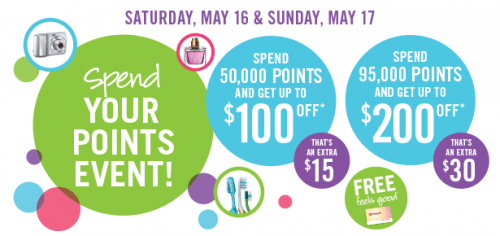 Shoppers Drug Mart Canada is hosting one of their spend your points events this weekend, on Saturday, May 16th through to Sunday, May 17th. During this event, you will be able to save up to $200 off on your purchase, should you spend the qualifying amount of 95,000 Optimum points. That's an extra $30 in savings, as usually you would only receive $170 off on your purchase of 95,000 points.
If you don't have quite that many points, you can still stand to save a little extra, as when you spend 50,000 Optimum points (on either Saturday or Sunday) you will receive an extra $15 off, as your total amount off will be $100 rather than the usual $185.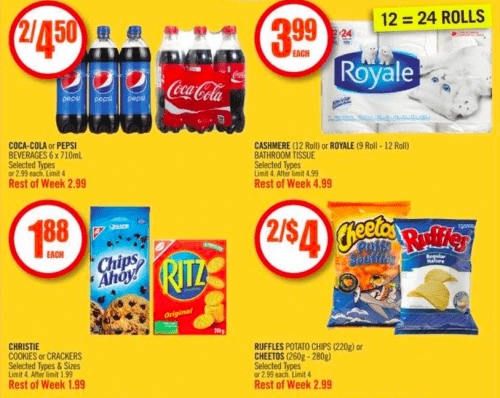 Shoppers Drug Mart will also be running a two-day sale in-store this weekend, where you can pick up Cashmere or Royale Bathroom Tissue in 9-12 rolls for just $3.99. I'd suggest that you check out the flyer before heading into the spend your points event, so that you don't double buy anything at the grocery store that you could've picked up at Shoppers for cheaper.