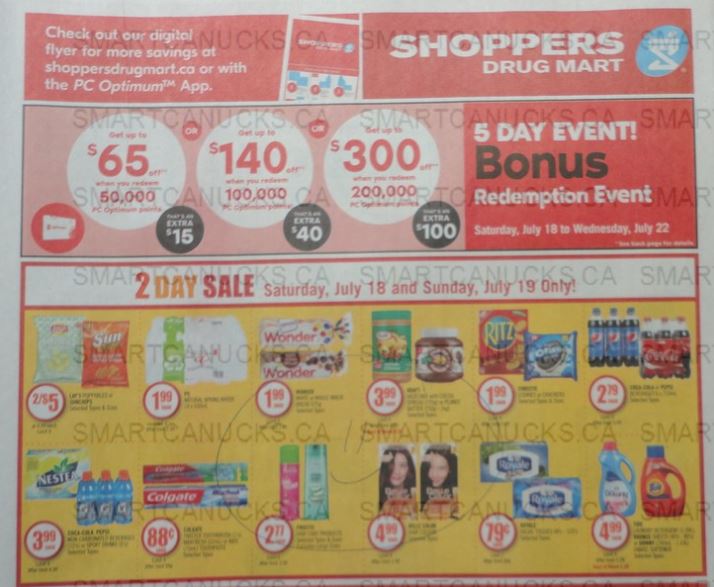 From July the 18th to the 22nd, redeem your PC Optimum points at Shoppers Drug Mart Canada during the Bonus Redemption Event!
During these five days your points will have an increased value when you redeem at the following levels: get $65 off when you redeem 50,000 points, get $140 off when you redeem 100,000 points, and get $300 off when you redeem 200,000 points. And just to clarify, you can only get more out of your points when you redeem at those exact levels. If you only have 40,000 there is no bonus, if you redeem 60,000 points it's just $60 off, etc.
There is a gift card promotion this week as well. If you spend $50 on OLG gift cards you will earn 10,000 PC Optimum points on your purchase.
There is also a two sale on Saturday and Sunday, and here are some of the featured items:
Wonder Bread $1.99
Christie Cookies or Crackers $1.99
6pk Coke or Pepsi $2.49
Crest or Colgate Toothpaste .88
Royale Facial Tissue .79
Tide or Downy $4.99
Dozen Eggs $1.99
PC or No Name Cheese Bars $3.99
No Name Butter $2.49