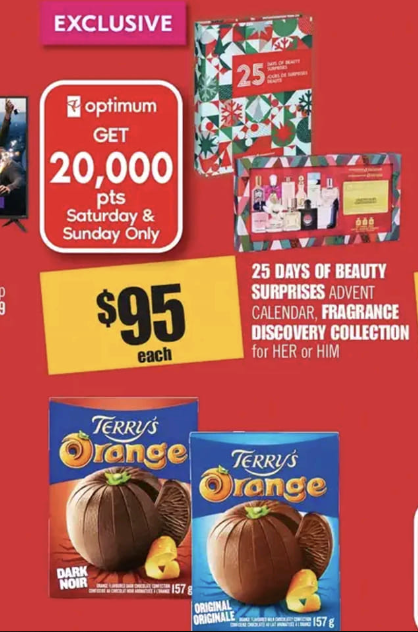 This Saturday and Sunday get a great deal on the Fragrance Discovery Collection at Shoppers Drug Mart Canada. Priced at $95, there is an in-store bonus of 20,000 PC Optimum points this Saturday and Sunday only.
Shoppers Drug Mart is also offering 20x the points when you spend $75 or more on cosmetics, skin care, and fragrances this week, so if you purchase a Fragrance Discovery Collection for $95 on Saturday and Sunday, you will get back 30% back for your purchase, which is roughly $28.50 worth of points.
Combined with the 20,000 bonus points on these sets, you will get back about $48.50, making your cost approximately $46.50, and whatever taxes you would pay on $95. This is an incredible deal, and a great gift idea, or an even better treat to yourself. If you aren't familiar with these discovery sets, they contain sample vials of popular fragrances to try, and a voucher for a free full-size that you can redeem on your favourite fragrance from the set. There is both a men's and a women's version.
Click here to view this offer in the Shoppers Drug Mart Canada flyer.