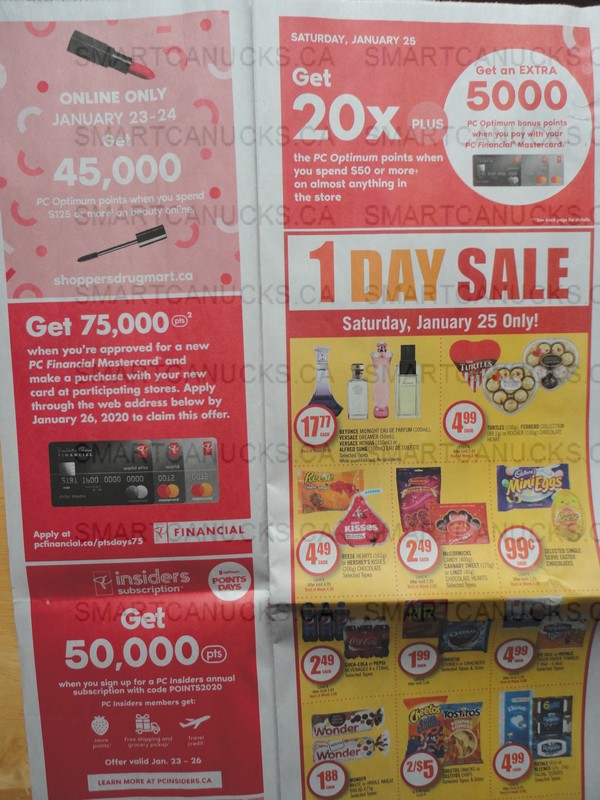 This Saturday, January the 25th, get 20x the PC Optimum points at Shoppers Drug Mart Canada when you spend $50 or more on nearly anything in the store, AND get an additional 5,000 points when you pay for your purchase with a PC Financial Mastercard!
There is a one day sale this Saturday as well, and here are some of the deals:
Select Fragrances $17.77
Wonder Bread $1.88
Cheetos or Tostitos 2/$5
Dozen Eggs $1.99
No Name Butter $2.99
It is also PC Optimum Points Days from January the 23rd to the 26th, and you will find loadable offers in your app, some of which are previewed here in the Shoppers Drug Mart flyer. There will be offers like 5,000 points for every $10 spent on Cheerios, and many more! These offers will combine with the 20x the points, so on Saturday there may be some great deals with these offers and the 20x, especially if you also have coupons for any of these products!
Click here to view the Shoppers Drug Mart Canada flyer valid January 25th to 30th.