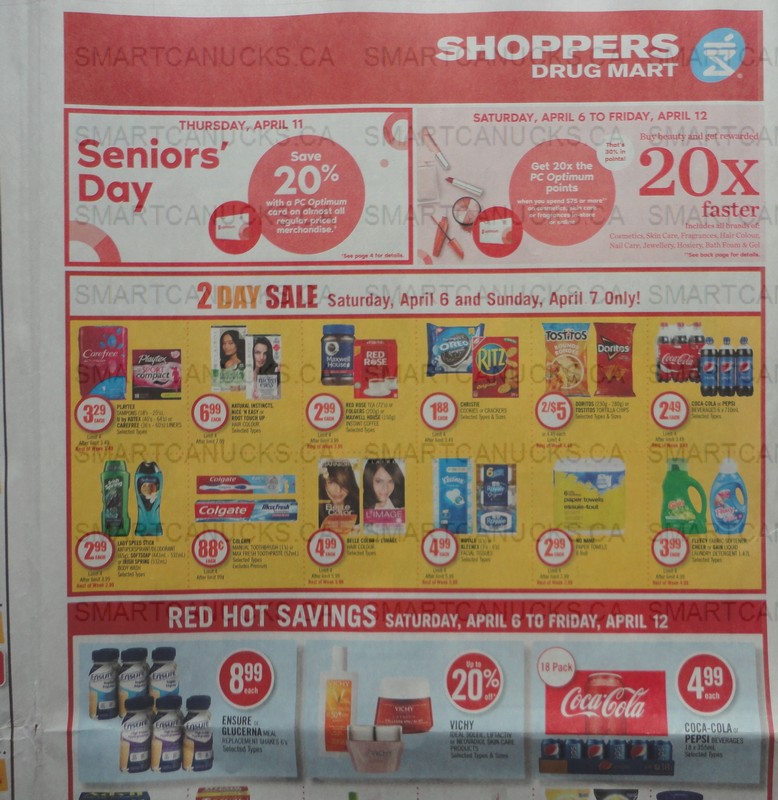 From April the 6th to the 12th, get 20x the PC Optimum points when you spend $75 or more on cosmetics and fragrances at Shoppers Drug Mart Canada.
There is also a two day Super Sale on Saturday, April the 6th, and Sunday, April the 7th, with special items and pricing. You can text SUPERSALE to 736898 to receive an exclusive offer for the sale, which will hopefully be 20x the points or a similar offer. It might also be worthwile to redeem on some of these sale items because the prices are generally much lower than during a bonus redemption, and you may even get more value out of your points this way, depending on what you plan to purchase.
There is also a gift card offer this week. Spend $200 on Keg Steakhouse and Bar gift cards and get 30,000 PC Optimum points.
Click here to view the Shoppers Drug Mart Canada flyer valid April the 6th to the 12th.