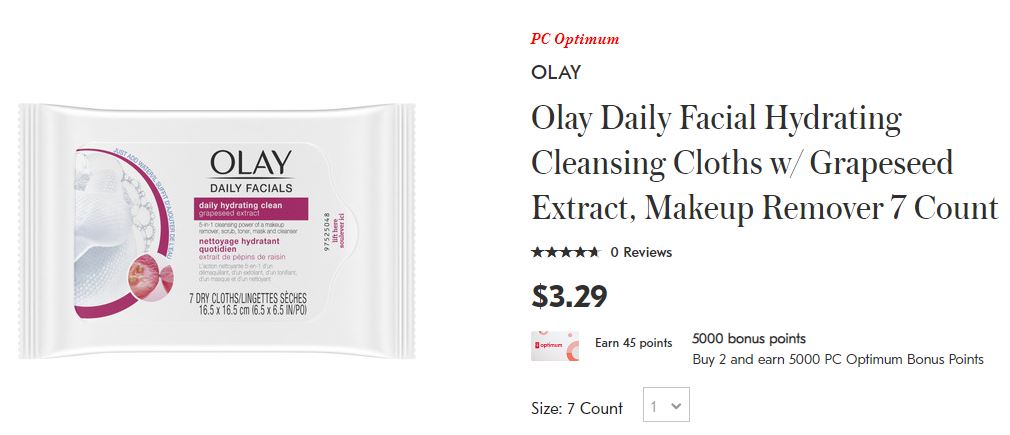 If you are doing either a bonus redemption today at Shoppers Drug Mart Canada, or using a personal offer of 20x the PC Optimum points when you spend $75, here is an item you may want to toss in your cart if you're able to find it in store.
This week, Olay Daily Facial Hydrating Cleansing Cloth with Grapeseed Exact, 7 count, are $3.29 each, with a bonus of 5000 PC Optimum points when you buy 2. While the points back don't make these makeup remover cloths free on their own, when you factor in the extra points you will get back with a bonus redemption, or the 30% return of points with a 20x spend, these become money makers.
Be sure to check the travel section of the store as well when you are looking for these in store, and don't forget that travel items are sometimes placed near the cash as well.
This product is currently out of stock on line but you can click here to view this product and look for other PC Optimum offers.